What an amazing day!!!
In our church, age 8 is the minimum age to be baptized…..so now that Alaina's 8, she was eligible. She'd taken all the classes and was ready to become an 'official' follower of God. And as her parents, of course we were thrilled! It's a big responsibility for Karl and I to make sure we're raising her and her brothers to follow God and do the right thing….seeing Alaina choose to be baptized was like seeing your hard work pay off….we are so proud of her! She is such a sweet and precious child…..she is a little angel!
Here's our dear friend, Judy Loyd (who's a High Priest in our church) giving the baptismal charge to Alaina....I love how she came down into the congregation and spoke directly to her at times...it was so sweet: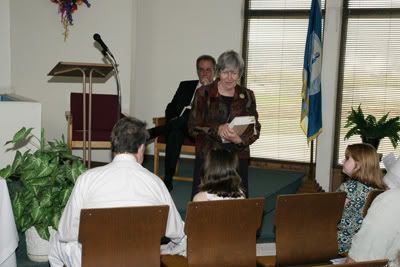 Her baptism was also a big event because we'd asked my dad to baptize her. Karl and I were actually kidding when we told him he had to wear a black bowtie....He looks kinda like Colonel Sanders, don't ya think? :D
Dad's health isn't that great, and he can't walk very well anymore, so "just in case", my brother Dean (also a Priest, like my father) went into the water with them in case my dad couldn't physically handle the actual immersion part. Normally, it'd just be Dad and Alaina......and in the end, dad didn't need Dean's help at all!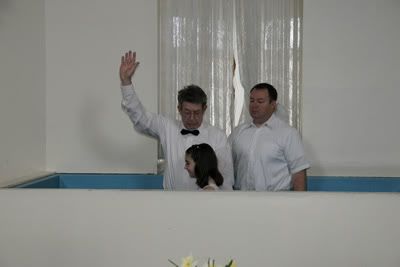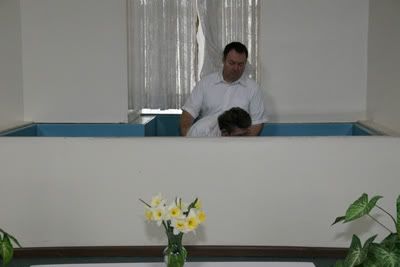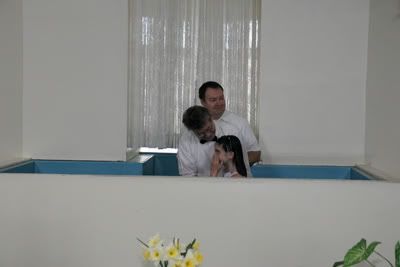 After her baptism, everybody else went downstairs for some snacks while I helped Alaina get changed…..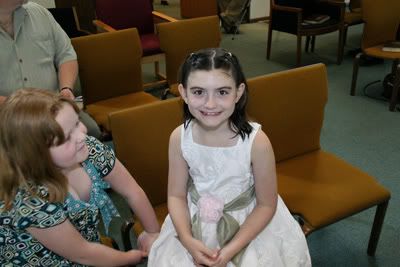 Next came her confirmation, by our dear friends Jeanne (who's an Elder) and Barry Murphey (High Priest):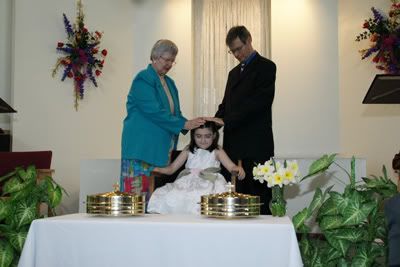 Then she sang her solo……it was the sweetest thing EVER…..she sang it perfectly (unlike her mother who choked up and cried through HER solo earlier in the service! I'm such a sap like that! VERY glad I didn't let Karl video tape me!)



And yes, I am shooing Matthew away at the start of the song....because ALL WEEK LONG when Alaina would practice, Matthew would stand off to the side and either sing in a goofy voice mocking her or make faces at her trying to mess her up.....being the typical little brother I guess, but I didn't want to take the chance right then of him messing her up after she practiced so hard all week!!! And near the end, you can see him off to the side singing along and making faces....STINKER!!!!
After the confirmation was our communion service, and now that she was baptized…Alaina got to participate!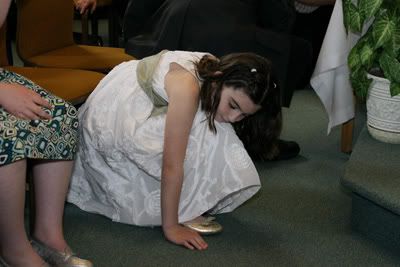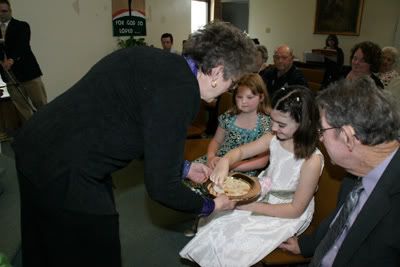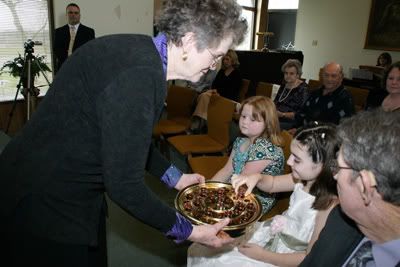 She was served the bread and the wine by her grandma Joyce (who's a Priest too):
Once the service was over, we had a potluck lunch in the basement. Karl and I had a cake made for Alaina, which was not only gorgeous, but super yummy too! (you know you want a piece!!)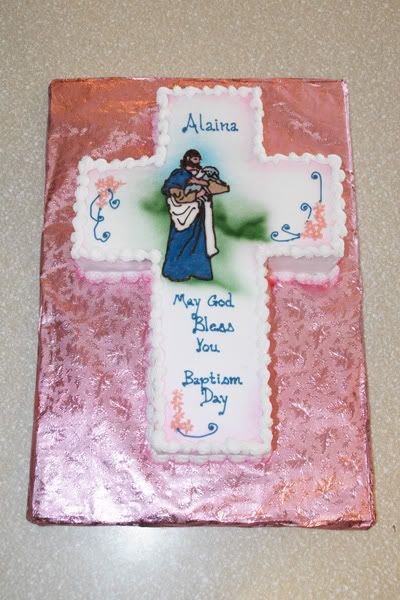 Alaina had such a great day…she got lots of cards and lots of hugs from her family, friends, and our congregation. Her classmate, Elsie and her family came to help celebrate, one of Karl's coworkers came to share, and my entire family was there as well.
Here's one of her gifts from us....her very own 3-in-1: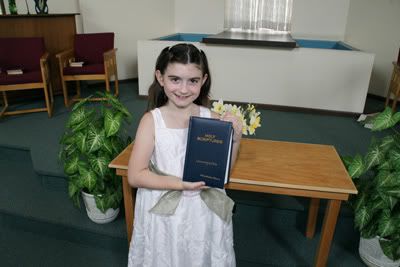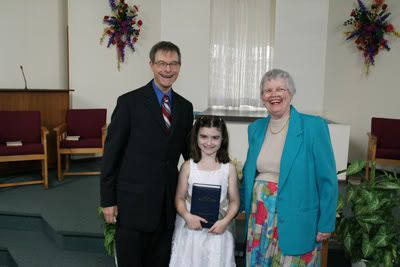 It was such a blessed day for our family…
…for my eldest child to be baptized and for my dad to be able to baptize her…..it was so special to us all. I've almost stopped crying. Almost! :D
And now, for what I've scrapped this week……the only layout I got done was from Alaina's birthday party a few weeks ago: I haven't had time to do a blessing page yet, thanks to running around like a madwoman getting everything ready for today….hopefully I can get that done tomorrow. I finally did finish posting all the pics and such from our Disney vacation, so scroll down to the previous 7 posts if you want to check that out…..
Aside from getting ready for the baptism and getting back into the swing of things post-vacation, not much has been happening here. We took the kids to the easter egg hunt in Grafton yesterday (I'll post those pics later.....I feel like I've been on this thing forever!), and that was about it for the excitement around here! Just work/school/work/school for us!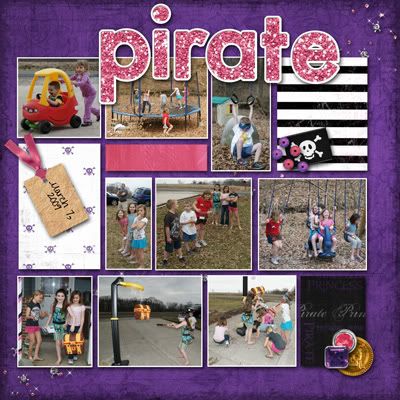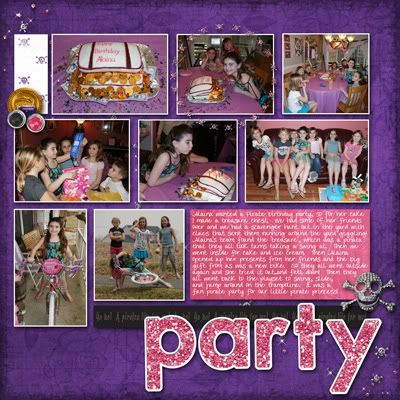 And that's it for me for now!! Hopefully I'll post more tomorrow and maybe get some scrappin' done this week!!! :D later!