Day 4: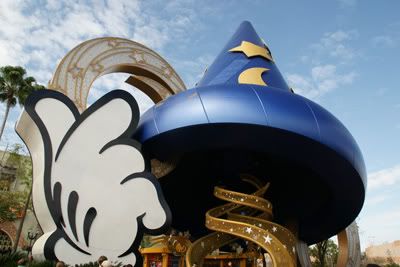 This day we were at Disney Hollywood Studios....the only thing I really wanted to do here was ride the new ride, Toy Story Mania....so we got fastpasses for it first thing!
we rode the Great Movie Ride....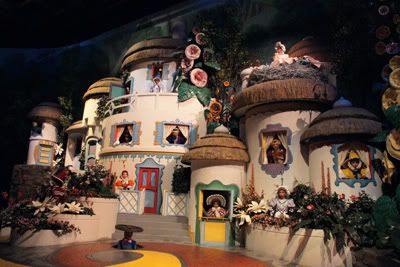 The ride broke down right here.....kinda ruined the magic, but I thought it was fun to watch the engineers fix it! :D
and the oddball picture outside....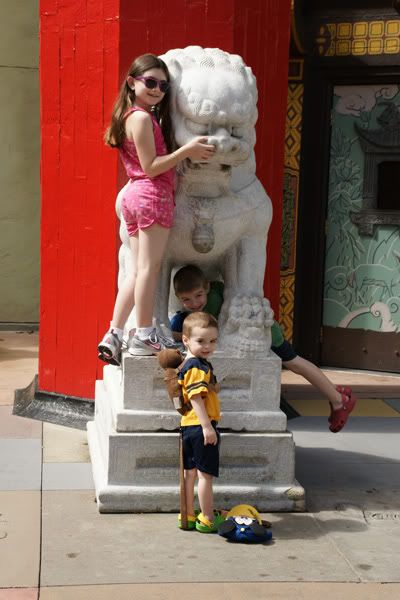 Another traditional picture for this park.....hopefully next time we can get Zach up there on it too!
Watched the HSM3 street parade, which Alaina loved of course: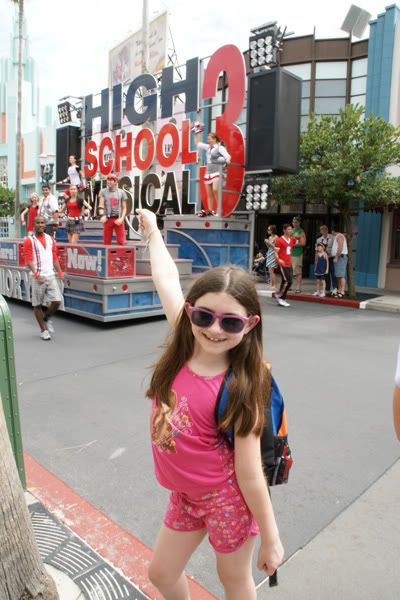 Watched the Indiana Jones stunt show, which Matthew loved!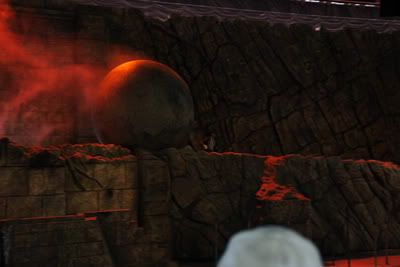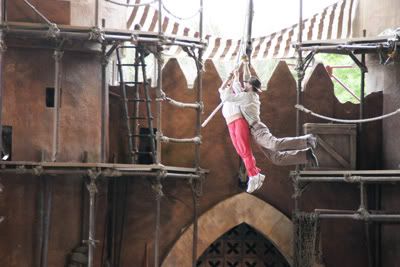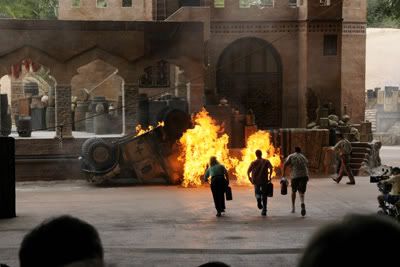 Look at that face! TOTALLY into it!!
Took some pictures out on the back streets: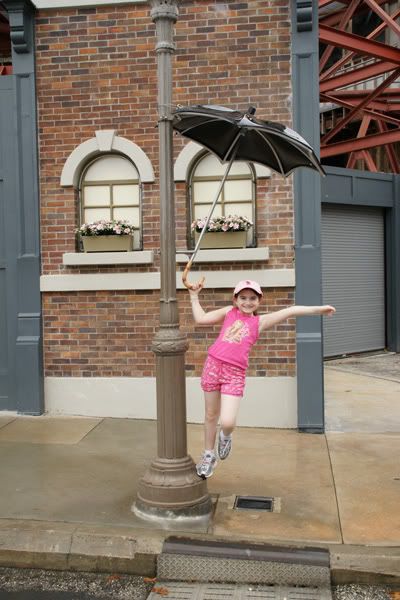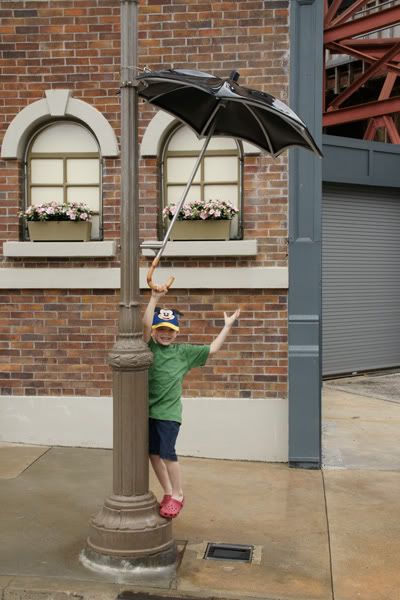 Saw Lightning McQueen and Mater: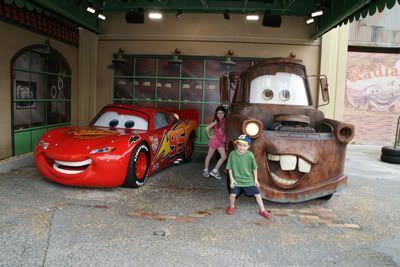 And Mr. Penguin.....who the kids thought was Happy Feet :P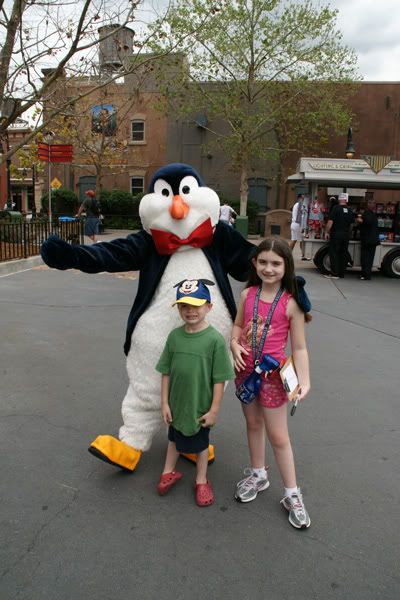 And Mike!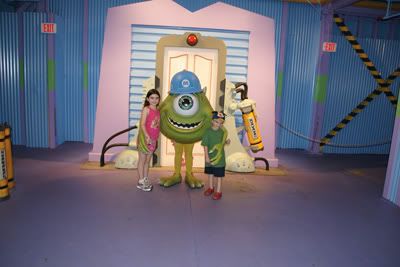 Let Alaina/Matthew play on the Honey I Shrunk the Kids playset....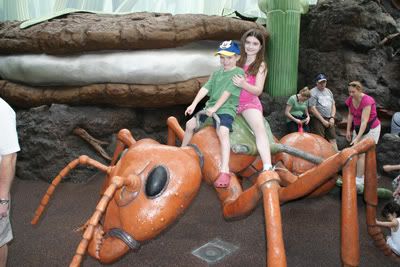 (yes, I climbed up there after them to get that picture....because I'm a moron like that)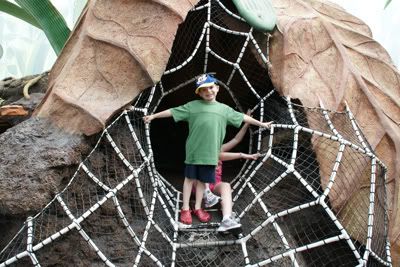 We had dinner at the Sci-Fi Dine in......it's just too cute....the kids love to eat in the little cars!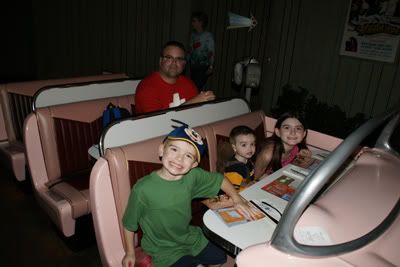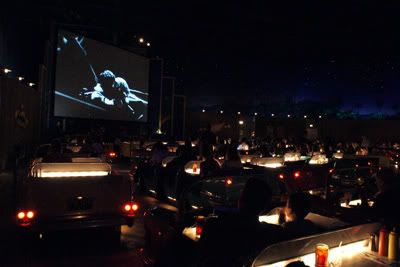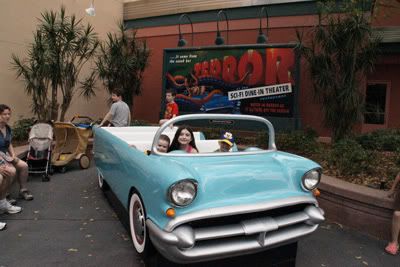 Isn't this sweet??: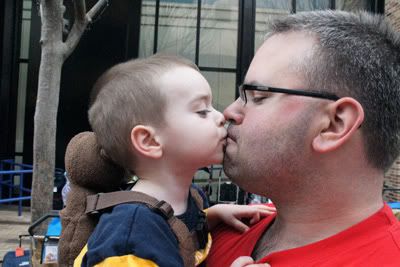 And finally our fastpass time came for Toy Story Mania....check out the wait time in the standby line...sheesh! But it is SUCH a FUN ride!!
It had the best theming in the queue area....even with the fast pass we had to stand in line for awhile....but isn't this just too cute??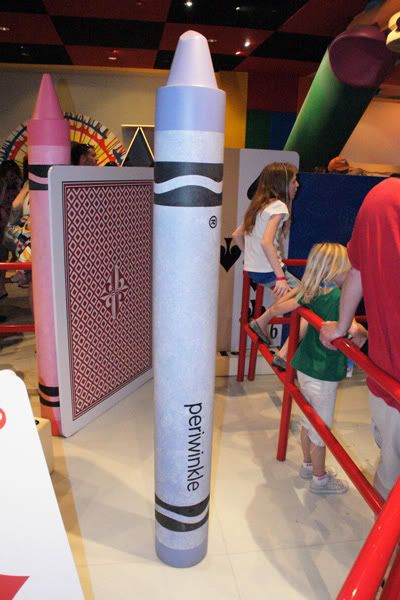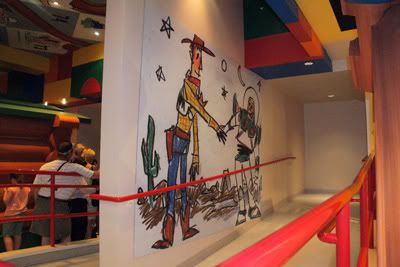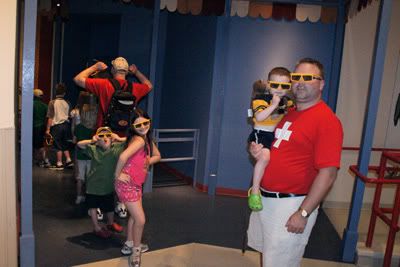 Here's the loading area for the actual ride:
And the ride itself is you playing carnival games, so you're constantly shooting stuff, and it's all in 3D (just wanted to clarify that that's why the pics are blurry.....NOT because I would mess up a shot, kwim?)
Then Alaina and I rode the Tower of Terror (another of my faves)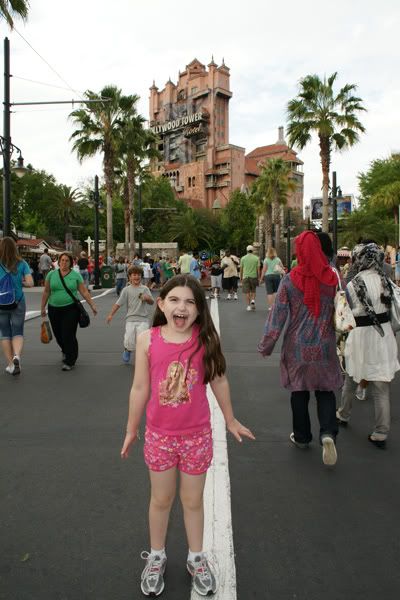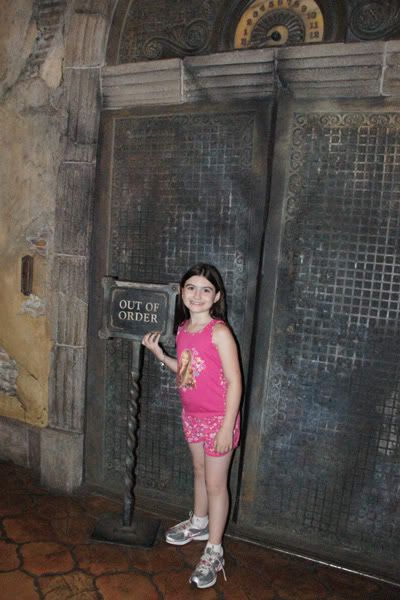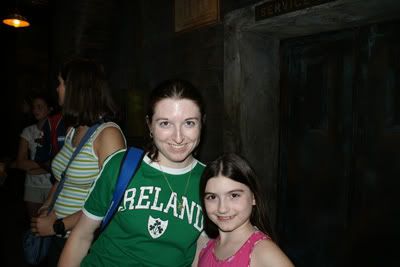 and that was the end of Day 4!