Day 6…
Back at Epcot!!
Karl LOVES the Akershus Princess breakfast that they have in Norway, so I booked it…..not really to meet the princesses (since we'd already seen most of them at the Cinderella lunch), but for the yummy FOOD! :D So we got to Epcot early for our breakfast!
When we first got there, we got our picture taken with Belle......the other princesses came around to our table...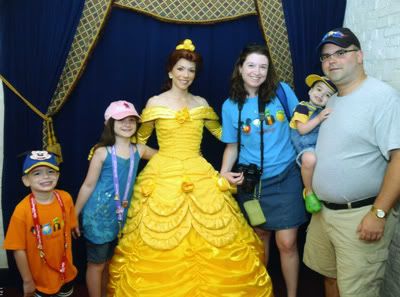 It was so cute….the first princess to come to our table was Sleeping Beauty, and she gave Zach a big kiss on his forehead, leaving lipstick on him….
And every other princess gave him a kiss and left their mark too: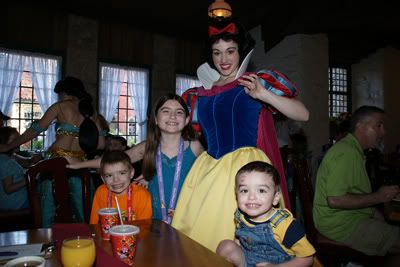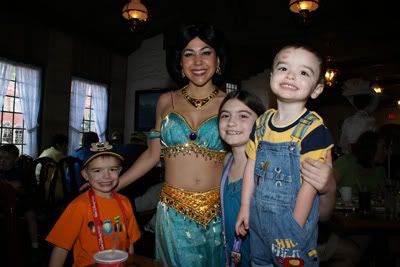 So by the end of the breakfast he was covered with "princess kisses"…….and he kept giggling and saying "Zachy princess kisses!"
And since we were here at Epcot early, we wanted to make sure we rode test track again since that's the kids favorite: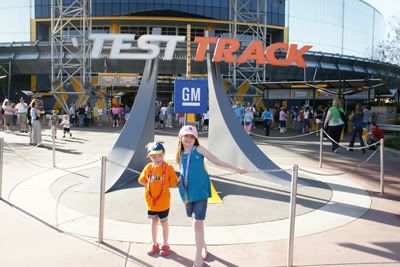 Then we walked through the Pixie Hollow garden they have set up: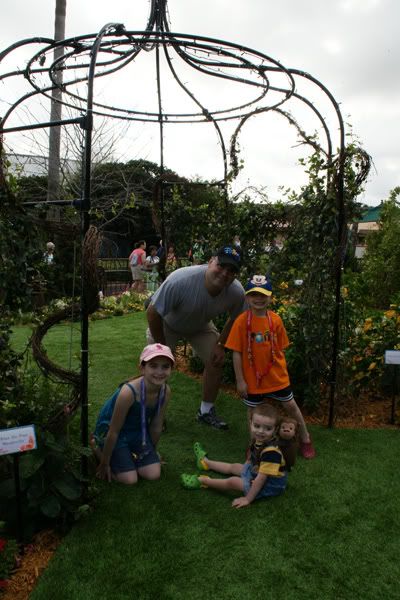 And the butterfly garden: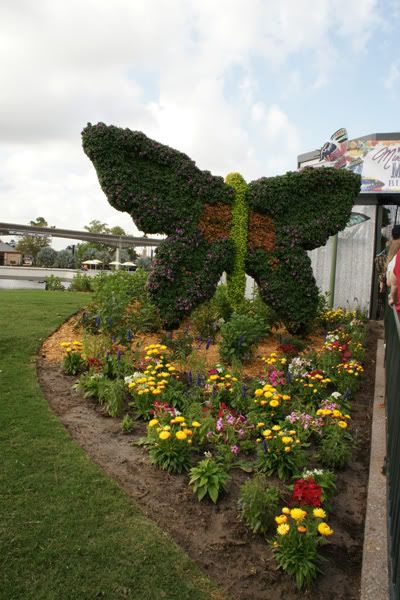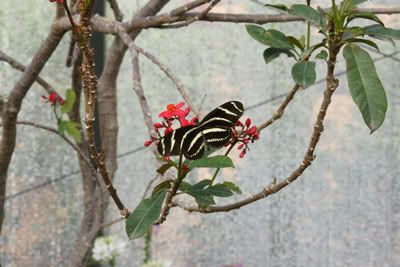 I took the kids on Soarin' for the first time……they LOVED it.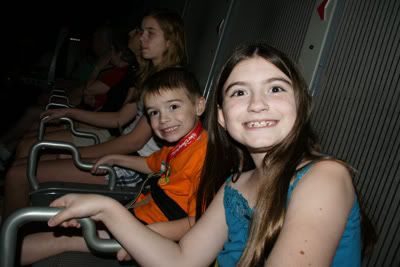 Then we walked around the World Showcase again and stopped at most of the Kidcot stops for the kids to add charms to their masks in each country.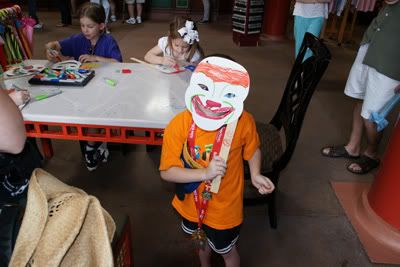 Here's the American Fife and Drum corps….they were really good.
But here's my mini rant……they played our National Anthem and God Bless America……WHY was I the only one singing the National Anthem, but EVERYBODY was singing God Bless America? SURELY I'm not the only one that knows the lyrics to our National Anthem, am I? What gives?
Want a Mickey Gnome? :D Ive got one on my front porch now! :D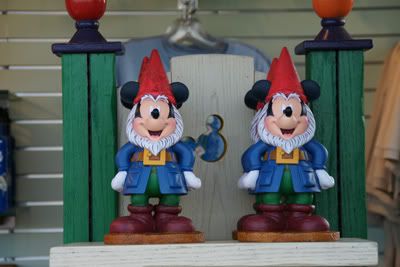 Had to stop by the trains again…..Zach was asleep the first time we went there and we had to basically drag him away from watching these trains!!!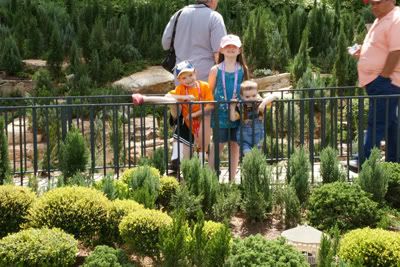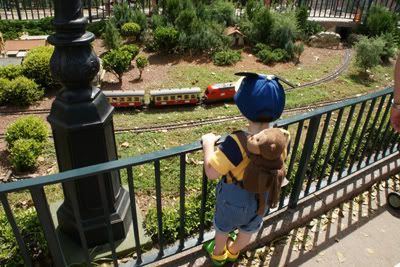 Super-Dad carrying his sleepy boys: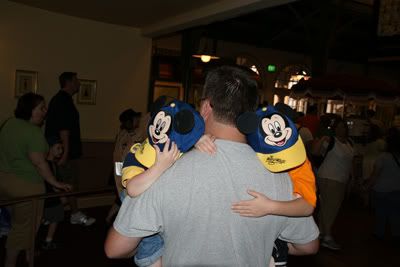 Dinner was in Japan at Karl's favorite, Tepan Edo. He wanted to make sure the camera was handy because the last time we ate at a place like this with the big hibachi in the middle, Zach screamed, so Karl wanted to have the camera ready. :D But Zach didn't get too upset with our chef….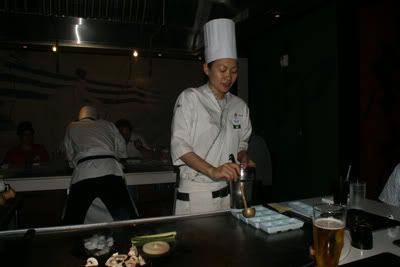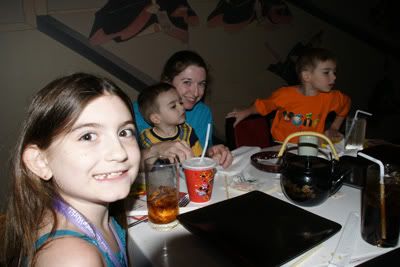 So that was it for Epcot on this trip......