Day 5 was back at the Magic Kingdom..
The kids got to ride in the front of the Monorail….a HUGE deal for Matthew, he LOVED it! Strollers won't fit, so daddy and Zach rode somewhere else…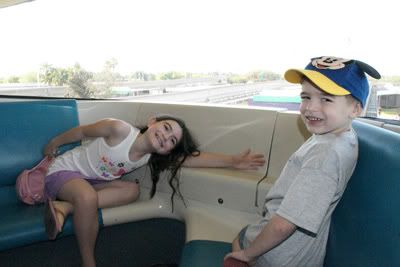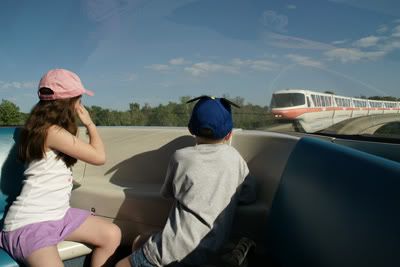 We rode Splash Mountain first thing…..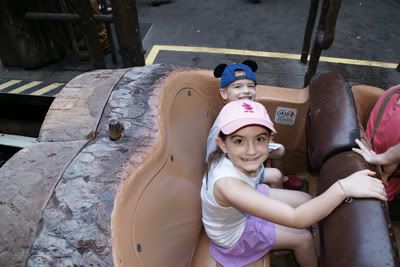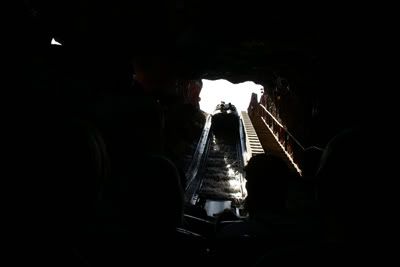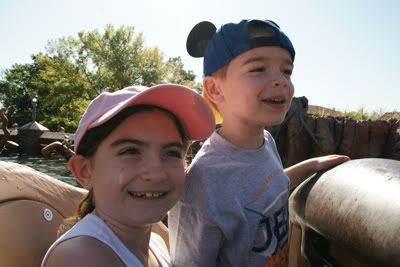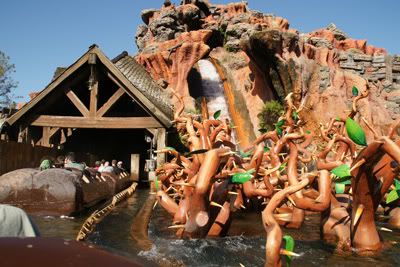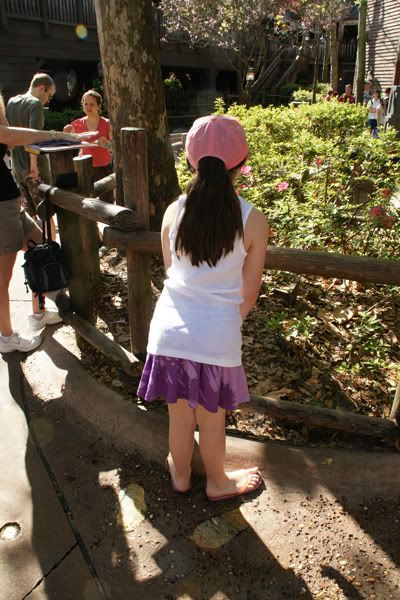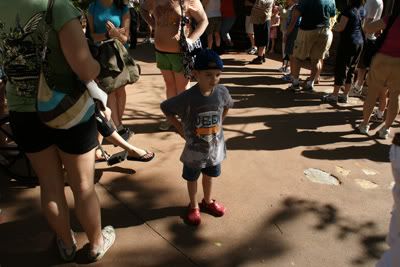 And got our tushies soaked! Apparently sitting in the BACK of those things is NOT the way to stay dry! Lesson Learned! :D I always LOVE walking around a theme park with wet undies. Oh, and FYI ladies….evidently khaki becomes transparent when wet….why didn't someone tell me that BEFORE I got on the ride, hmm? Hooray for long tshirts!!
Then we rode Small world AGAIN…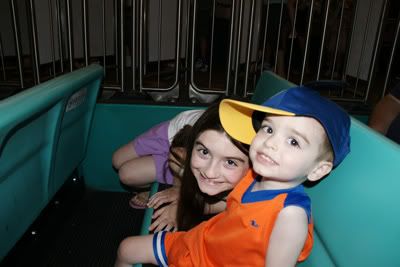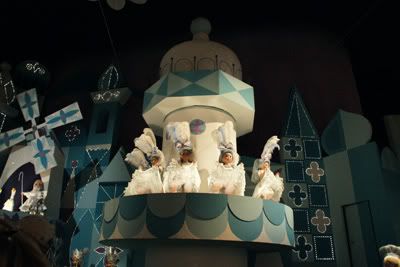 Watched Mickey's Philharmagic...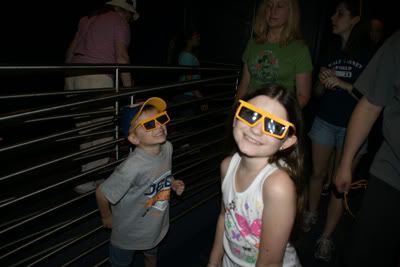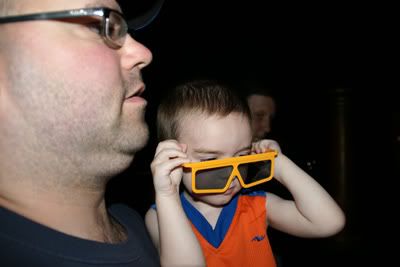 Rode the carrosel…...somehow I was the only one that didn't get a horse! :(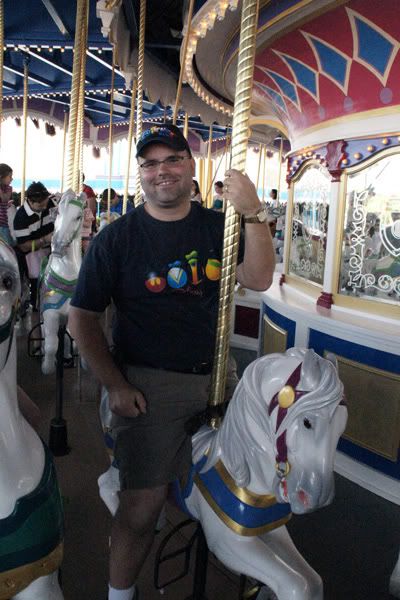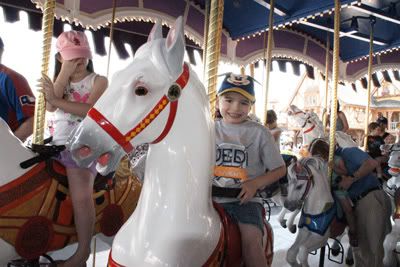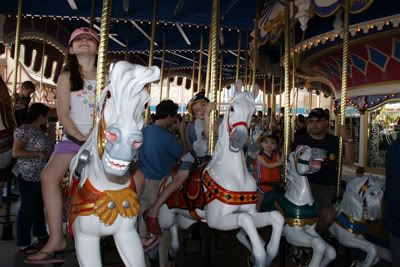 Peter Pan (one of the kids' favorites).......thankfully we rode this several times on the trip, because it was my goal to get some decent pictures of hte inside of the ride....anybody that's ridden it knows that not only is it DARK, but the ride itself is fast and jerky.....not the best conditions for great photographs! :D I was happy with the few 'keepers' I did get though: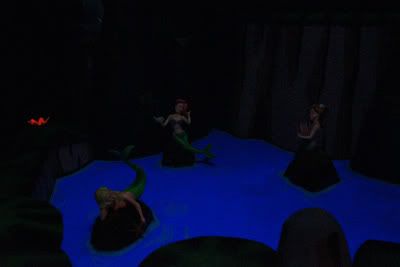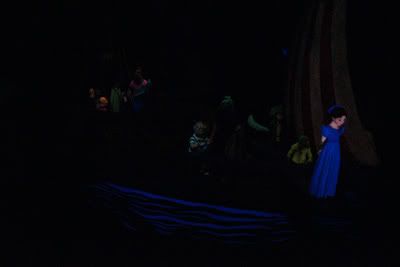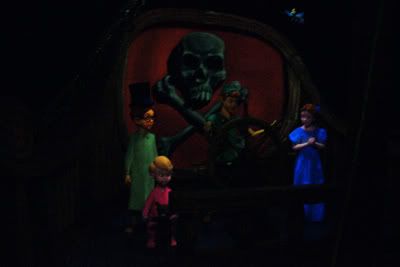 Then we rode the railroad to rest….usually one of the kids falls asleep on this thing, but not this time...Zach was way too excited!!!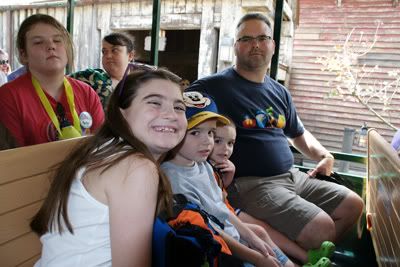 Then we headed over to Epcot for an early dinner at Le Cellier….
Alaina bought a lanyard for pin trading with her gift card she got from Disney (this year, if you're there on your bday, you can get a gift card with the equivalent of a days' admission on it....for her it was $60ish!!).....and Matthew felt left out, so we got him a lanyard too.....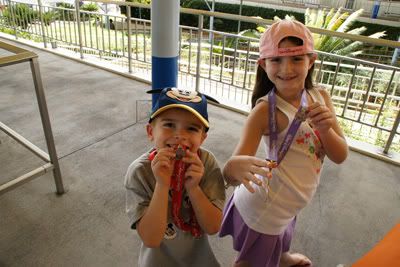 Matthew found a snake in the garden……Alaina, being a girly girl, screamed her head off......Matthew, being a typical boy.....grabbed it's tail……we found out later that it was a baby cottonmouth (ie poisonous)……*sigh*…BOYS! (We told Disney Pest Control the next day….yes, there is such a thing!).....lesson learned....don't assume it's "just a garden snake"!!!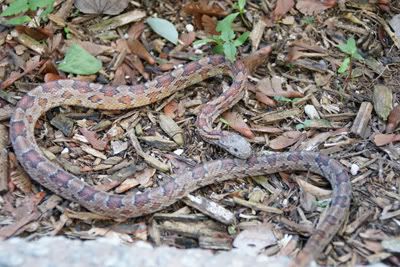 The kids played on the playgrounds they just built….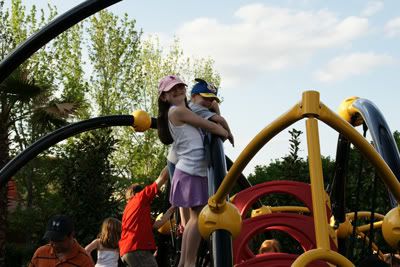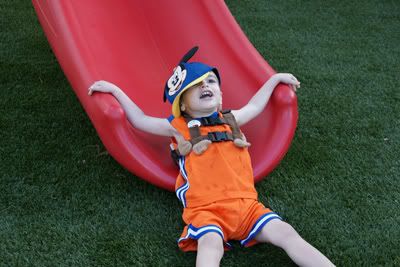 I took some pictures of the topiaries……and all the gorgeous flowers they have planted for the Flower and Garden Festival.....beautiful!!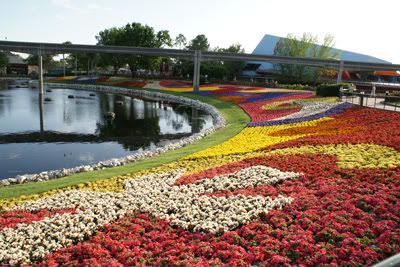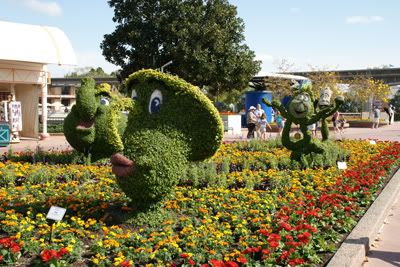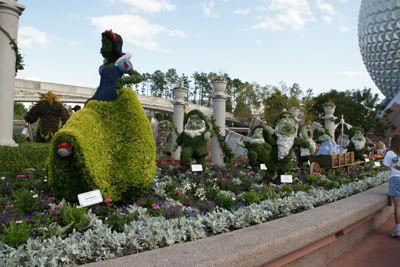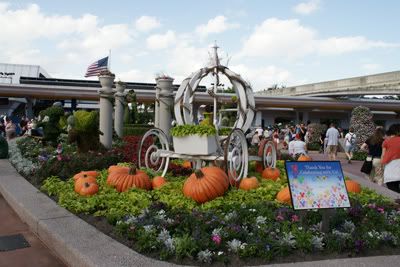 And that was the end of day 5!! Lots more pics to come! :D