Happy Easter!!! I hope everybody's had a fun weekend like we have! :P
This last week was a little more relaxing than the previous weeks.....we're fully back into the groove after being back from vacation.......I've recovered from running around like crazy getting everything ready for Alaina's baptism last weekend....and so Easter weekend was kinda relaxing after all that, believe it or not!!!
We had the usual stuff this week.....work/school.....gymnastics and flute lessons. Karl and the kids didn't have school on Friday, so they got to sleep late and hang out with dad all day while mom was at work. Lucky!! They also don't have school tomorrow (Monday).....wish I got a 4-day weekend too!! :(
Wednesday was the Kindergarten Easter Bonnet fashion show. It's just too cute.....they pair the kindergarteners up with an older student and they make a 'bonnet' out of a paper grocery bag....so imagine how a big ol' grocery bag looks on a 5-year-old's head.....it was quite funny! They sang some easter songs and then they had an easter egg hunt and then some snacks back in their classroom. It was a lot of fun.....well worth skipping out on work a little early for! :P
Saturday we didn't have swimming lessons since the college was closed....and it also meant Karl didn't have to teach his class either....so we got some yardwork done. bah! I love having a big yard, but aside from planting flowers (which I haven't done yet), I'm not a big fan of the yardwork!!! Raking leaves is just NOT my idea of fun!! :P But it's done, so yay! Oh, and I made a lamb cake. not sure WHY this is a tradition for Karl, but he asked for it, so I made it:
We colored eggs Saturday night......
and got things ready for Easter morning when we'd have to be out the door early for church. Thankfully, our "sunrise" in our congregation is at 9:30, so we don't have to get up THAT early on Easter...yay....'cuz I cherish my sleepy time! :P We had a great service though....then we went to lunch with Barry and Jeanne at Red Robin afterwards....then home for naps! yay! I was so tired! :P
So here's the Hermans, all dressed up for Easter: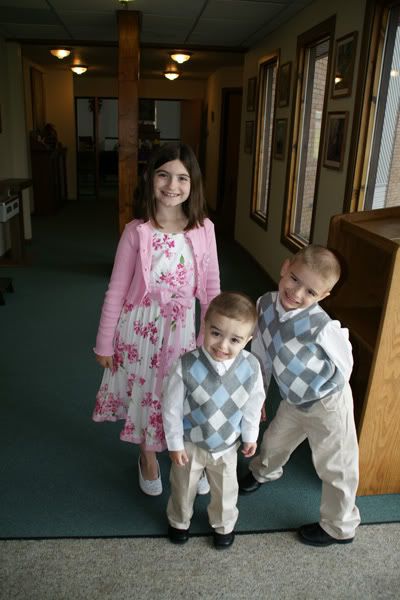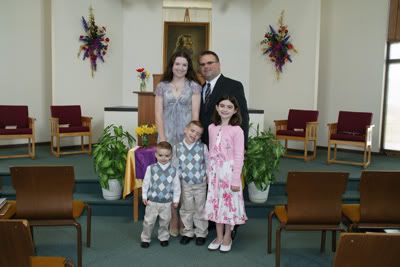 So that pretty much covers our week.......I've been trying to get caught up on my scrapping for this year so I can take full advantage of the sale they're having on printing layouts.....so I've got several pages to share:
Here's the egg hunt from last weekend: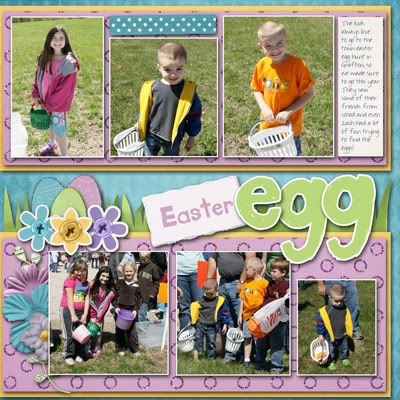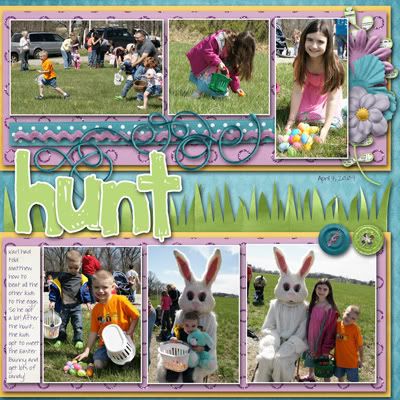 Alaina getting rid of her booster seat since she's 8 years old now...
The Kindergarten Science night from a couple weeks ago: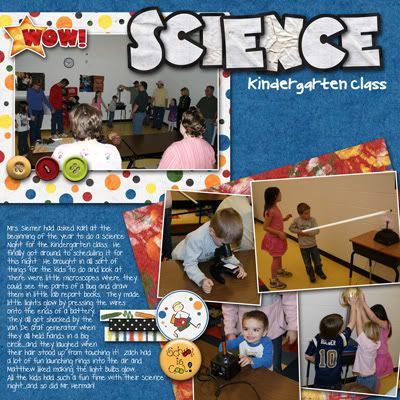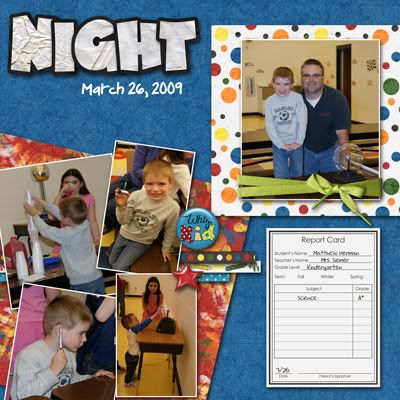 Alaina's 8-year pictures I'm finally getting around to scrapping: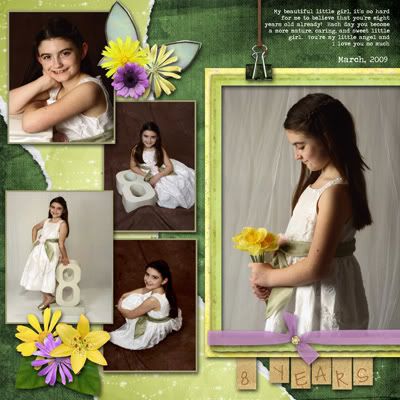 The Kindergarten Easter Program from this week: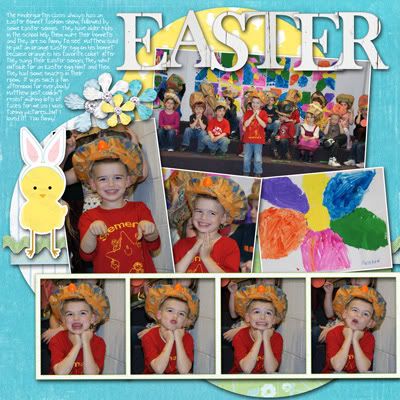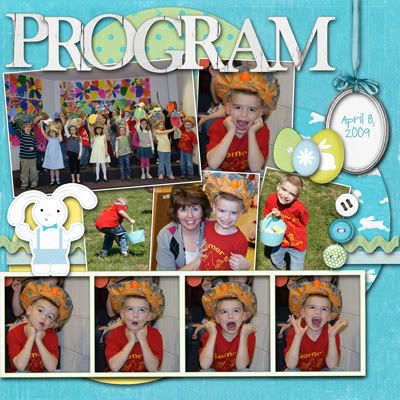 And Alaina's baptism from last week....I really struggled with this layout since it was so important to me I didn't want to mess it up.....but I like how it turned out: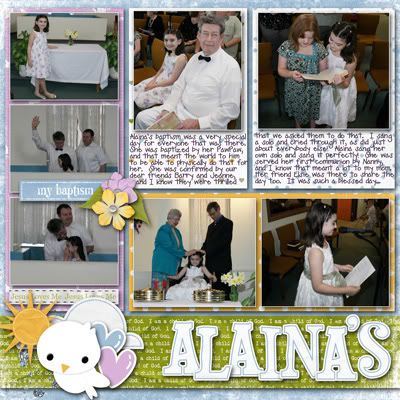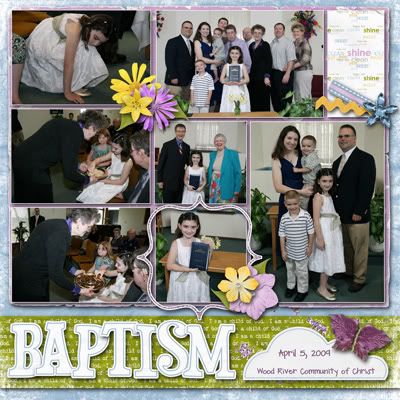 Here's my layout with Vicki's new kit, called 'Jurrasic Jungle'......I wasn't intending to scrap these pictures by themselves, but when I saw the "all boy" beads, these pictures just came to mind......everybody's got a picture of their kids like this, right?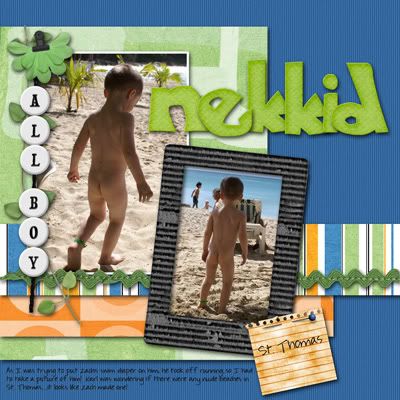 And for my blessing this week....since it IS easter and all......journaling isn't really necessary, is it?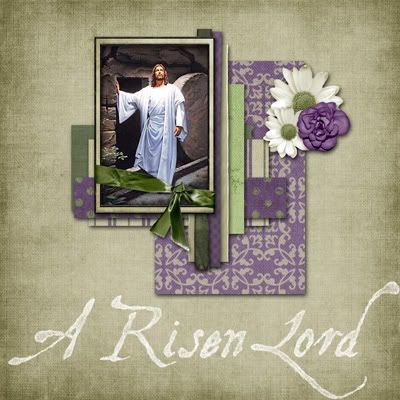 So that's it for now......have a great week!