First, gotta start off with this:
Karl single-handedly raised over $1800 for Special Olympics by doing the Polar Bear Plunge yesterday! I'm so proud of him! And, contrary to what he may say, he loved EVERY SECOND of the attention the ridiculous stunt got him!
Not only was he recognized at the Plunge itself for being the top individual earner, but video of him and his students taking the plunge was on the news last night! Priceless!
So, now that that excitement's over.....back to my regularly scheduled post. Today I woke up with a massive migraine. Today has, therefore, been mostly a blur of popping pain pills. And I'm still in pain, but at least I can sit upright. that's progress!
The rest of the week leading up to the weekend wasn't too eventful really. It was mostly filled with getting ready for the Plunge.....Karl had to order his red Speedo online because no stores we could find carried them in red (or in his size!). And then we had to order tights......and then we had a friend sew him a cape. I can cook and I can scrap.....but I can't sew to save my life, so I called in an expert and our friend Melissa did an EXCELLENT job making a Nacho Libre cape for Karl. It's way cool.....I can see Karl dressing up like some superhero for Halloween in the future just so he can use the cape again. Although I'll be totally honest: if i never see the Nacho outfit again I won't be too upset. :D
wow....now that I'm scrolling through them, I actually have way more layouts to post than I thought I did......interesting! yay for me!
The big scrapping news though, is that I finished our DC scrapbook, woohoo!!! It's always a relief of sorts to be "done" with a book......and this is going to be my first attempt at a 12x12 photobook from Shutterfly, so fingers crossed that it turns out okay! I already ordered it....since they're offering free shipping and all! :P
So here's the last few layouts from that book:
an exhibit at the Smithsonian of this house and all the families and stories that went along with it: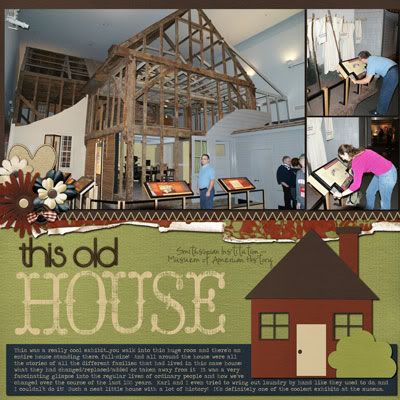 The history of money exhibit.....complete with the story of the '3-dollar bill'....my dad has said that phrase so many times, it was hilarious to learn the true story of it and to see one!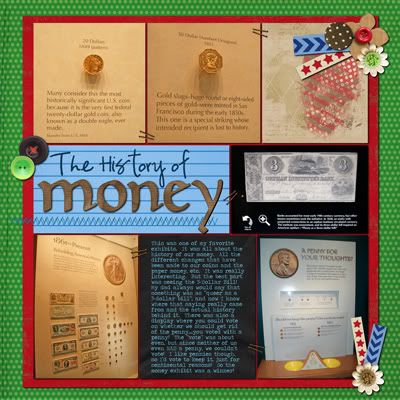 The history of transportation exhibit....trains, a couple old cars, etc......I wish Zach had been there to see these trains: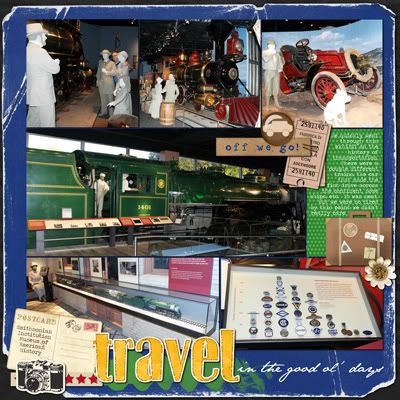 just some odds and ends shots....archie bunker's chair, dorothy's slippers.....
And the war exhibit....which karl enjoyed of course....definitely a guy thing!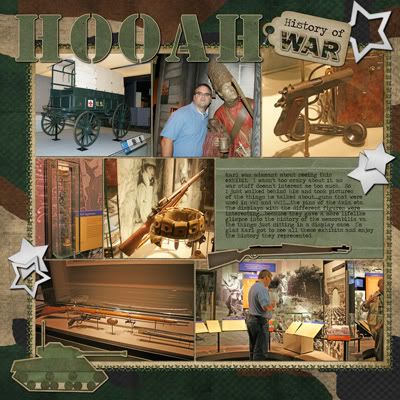 And of course, the cover of the photobook itself: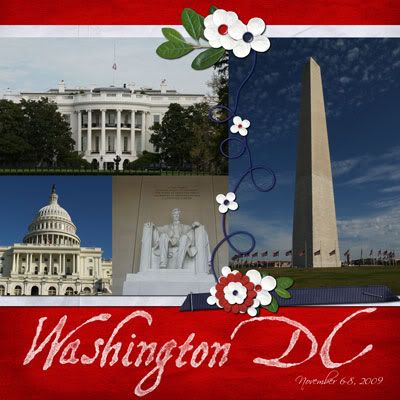 So that's done and crossed off my scrappin-to-do list! Now, PLENTY of other stuff to scrap....I'm always behind, kwim??? and that's okay....it means I have a full life to document!
New releases this week.......first up, Haynay's new kit! She's been doing a monthly mini kit, and for March, obviously, the main color was green....so I had to use a B&W pic to make it work.......just a quick shot I got of the kids actually not killing each other......always nice! So this is
"Chronicling Life: March mini"
,
"Chronicling Life"
(for the black/white accents), and
"Chronicling Life: wordart"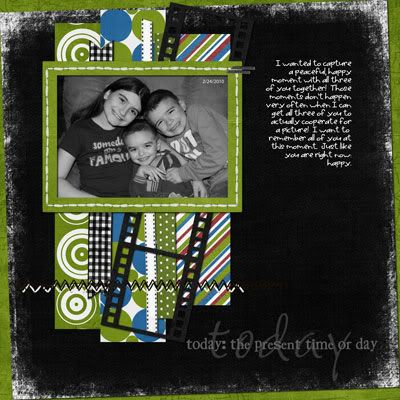 Sya's new release this week was a kit collab with WM[squared] designs.....Sya usually doesn't make kits, so when she does, it's exciting for us on the CT! :P I love the colors....makes me keep hoping spring is right around the corner! The kit is called
"Forever Treasured"
, and when I saw the wordart and flair in it, I knew I had to scrap this........I've got such a nice hubby that surprises me like this: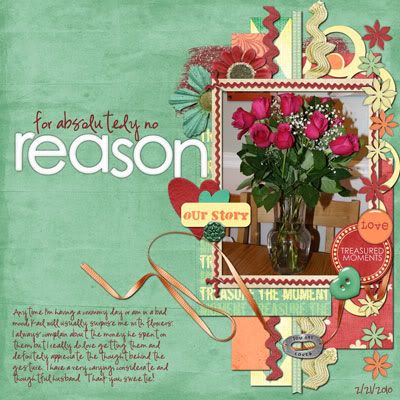 So CT plugs overwith.......I'll just post the rest of the stuff I've scrapped:
The District Pinewood Derby for Matthew's CubScout pack.....they gave him a hat and a display case for his car.....very nice! He didn't place very well, but he still had a blast racing with the other boys! It was a lot of fun for them!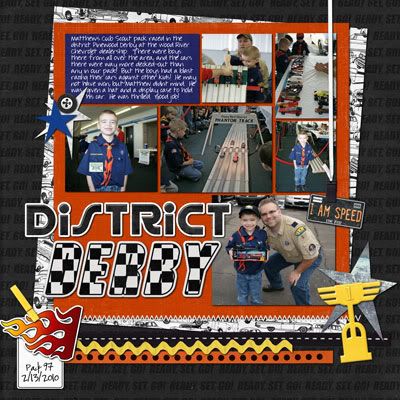 A couple Disney trip layouts from back in March.....both from Animal Kingdom.....Expedition Everest is like THE best roller coaster....I never get tired of it and I ALWAYS scream...even though I've probably ridden it 10 times now! It's so awesome!
And this is a standard picture spot....in front of the Tree of Life:
The last 2 layouts to post are a 2-page spread of Zach's PreK playgroup this past week that I went to. Those are always fun.....us parents get to play with them and we all learn a thing or two! Zach and I had a great time!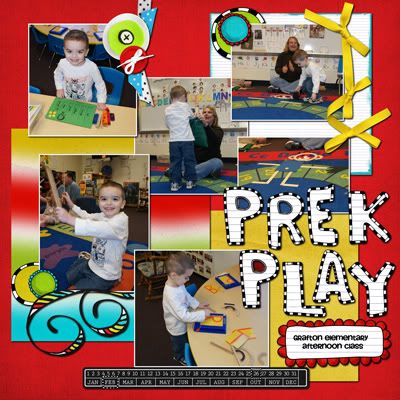 And that basically catches you up on us. I'll hopefully have a layout next time to post of Karl's Nacho Plunge! :D And this week is ISAT testing at school, so Alaina is all nervous and completely freaked out about it. Such a shame, I think, that these kids are feeling so much pressure in the 3rd grade about how they perform on some mandated state test. I keep telling her to not worry about it....but I don't think she's hearing me! So for her sake, I hope it's not TOO stressful of a week for her with all of that. I'll be glad when Friday gets here so it's overwith (until next year I guess!).
My dad SHOULD be coming home from the hospital tomorrow. He'll still need a couple more weeks' worth of antibiotics intravenously, but since Medicare won't pay for home health (insert rant on Medicare here) Mom will get to drag him back and forth to the hospital every day so he can be hooked up to an IV there. what a pain in the arse. *sigh*......I'm just glad he's improving enough TO go home. For awhile there, he was very VERY sick. So those of you that knew about it and were thinking of him, thanks. And for those of you that didn't know.....please say a prayer for him now. :D
It's ALMOST spring....I think! :D temps warm enough for the kids to play outside for a little bit each day......no more snow on the ground, even in the ditches.....I'm ready for the spring rains, even though all the rain drives me nuts! I'm just ready for warmer temps! :D Bring it on!
So have a great week everybody! Catch ya later!