Ah yes, you thought I'd forgotten all about this trip report, didn't ya? no siree! And it's almost over actually, so kudos for hanging in there through all these long posts!
So anyways.....Day 4 of the trip was our "off day"....where we didn't go to any theme parks (yes, this was hard for me!) and just hung around the hotel. We slept late....I made everybody a big, fattening breakfast.....the kids played on the playground at the hotel:
We went to lunch at Planet Hollywood at Downtown Disney: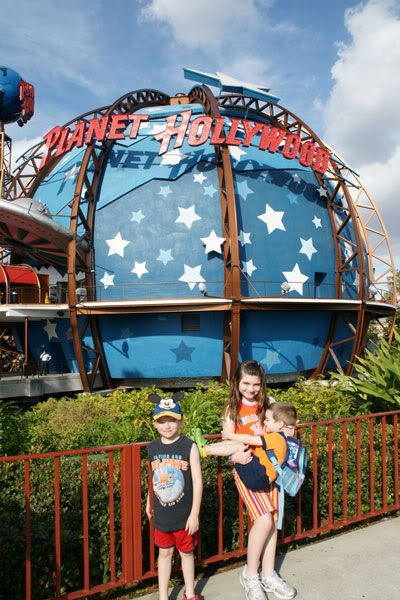 And the kids went swimming at the resort pool: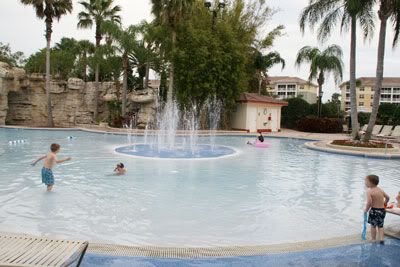 And that was the extent of our lazy 'day off'!!!!
So, back to actual theme park madness with Day 5!!!
This was also New Year's Eve.....and from past experience, I knew we wanted to avoid the Magic Kingdom because it would be wall-to-wall people.....and that later in the day, Epcot would get ridiculously crowded, as the different countries in the World Showcase celebrated their new years...
So instead, we headed to Animal Kingdom: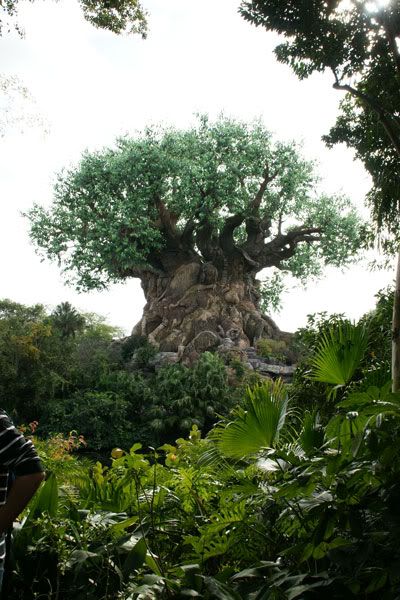 we had breakfast at Rainforest Cafe: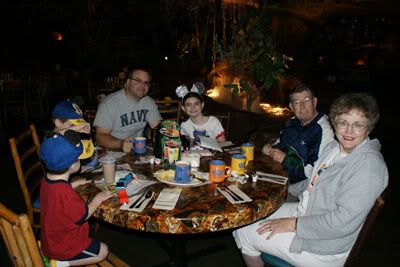 Then we went to the 'it's tough to be a bug' show.....the 'bug eyes' are always fun to wear: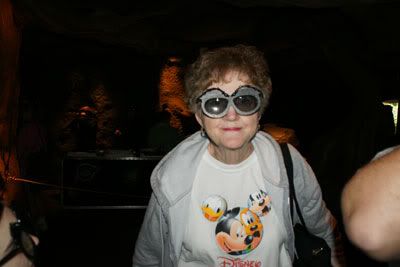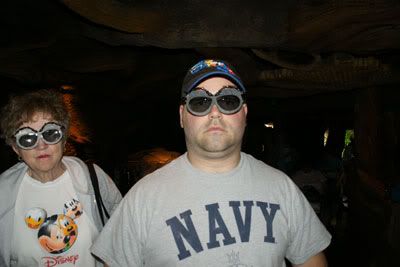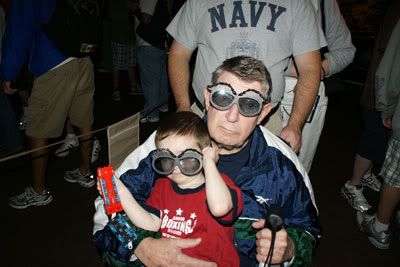 Then we took Alaina on 'Primieval Whirl'.....I now understand why it's nicknamed 'primieval hurl'!!! LOTS of spinnig on that thing! :D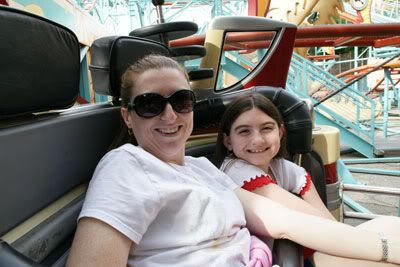 a quick stop in the boneyard play area for the kids to burn off some energy: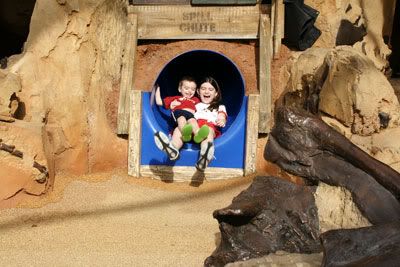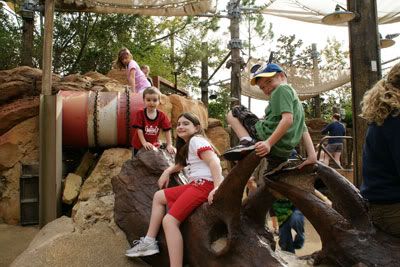 Then Karl and I took Alaina on Expedition Everest...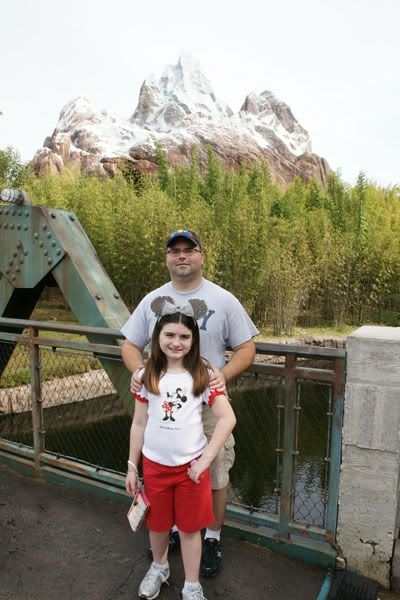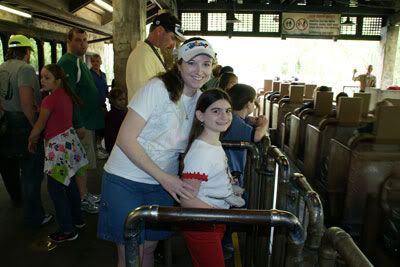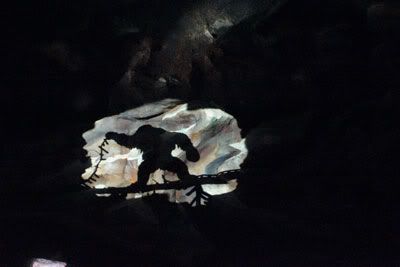 a little more photography fun for me: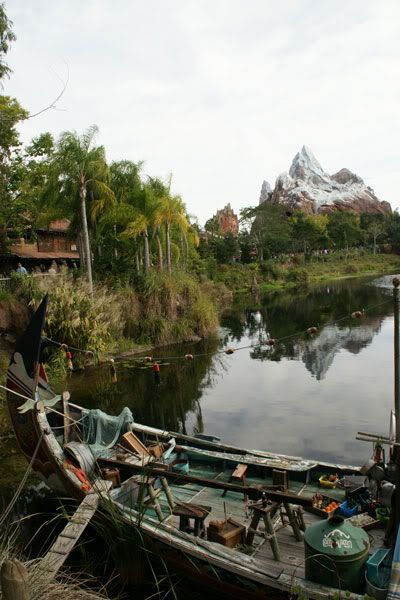 some fun walking around: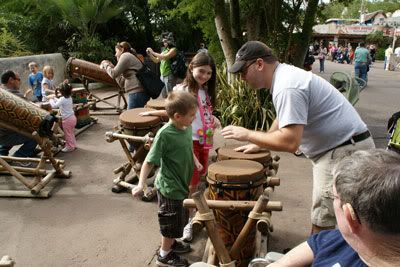 Then we did the safari ride. We haven't done this ride in a really long time, and I forgot how ridiculously bumpy it is...makes picture-taking pretty difficult! I think I smashed my camera into my nose more than once! But I managed a few cool pictures: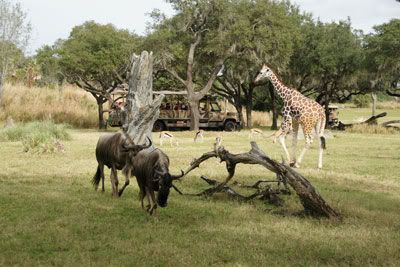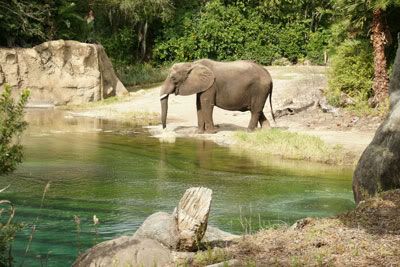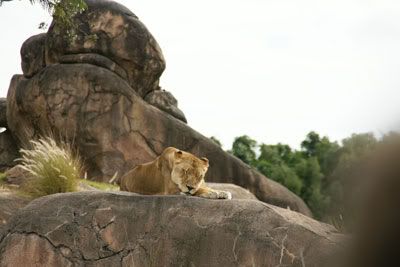 And then after lunch, we went to see Finding Nemo: the Musical. Again, we haven't seen this in a really long time either, because the line is always ridiculously long....but this time I planned ahead....we booked a semi-expensive lunch, but included in that were guaranteed seats.....and then with PawPaw's wheelchair, we ended up right down in the front again.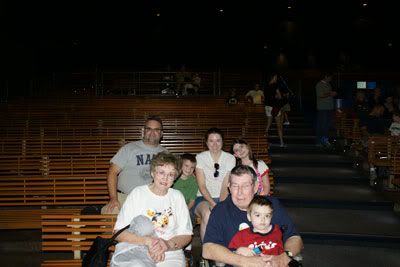 This is an AMAZING show....the musical talent of these performers is exceptional, and the set design and costuming is just unbelievable.....I took so many pictures, it was really hard for me to narrow it down to just a few to post, but here's some of the best ones: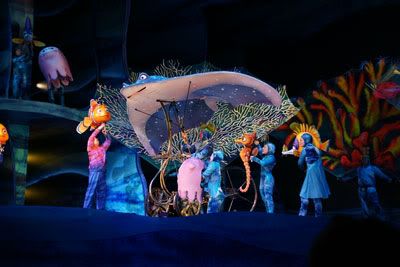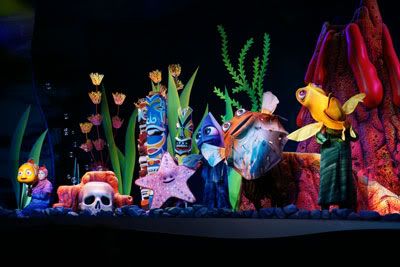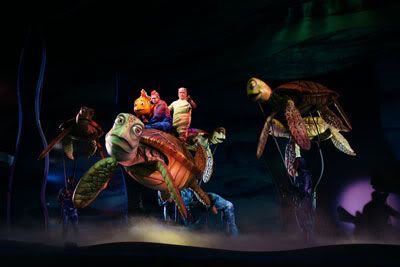 And since it's one of his favorite movies, I couldn't resist bringing Nemo home for Zach: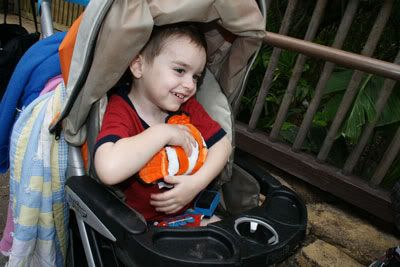 With that, we left the park....we were all actually kinda tired, and I knew my parents were tired, so we headed back to the condo to ring in the new year quietly.
Our original New Year's Eve plans had been to meet up with a friend of Karl's, but they'd called a couple days earlier saying they had the flu, so there went that idea! So we were left with no plans for New Year's Eve! There were no dining reservations to be had, of course, it being the busiest week of the year......but Mom offered to watch the kids if Karl and I wanted to try and get a table somewhere by ourselves.
So we set off and ended up having our New Year's Eve dinner at Kobe Steakhouse....happy 2010!!
And now, for some layouts I've done in the last week-ish:
Friday, Haynay released the cutest little winter kit, called
"Snow Games"
.....but sadly, I didn't have any snow pictures to actually scrap, so I did what anybody in the 'now' would do....I went on Facebook and pleaded for some pictures of OTHER people's kids!
And what I got was this.....how perfect is it?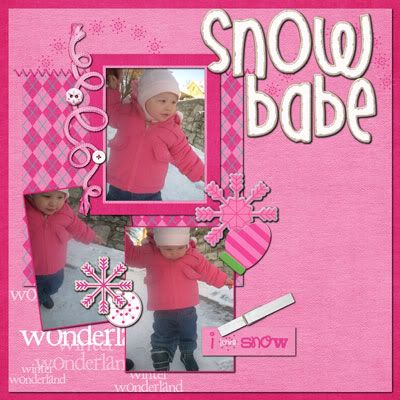 One from our March trip to Disney: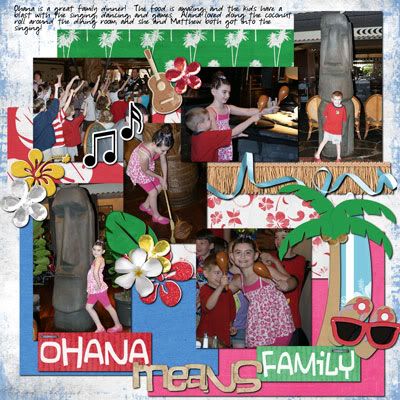 From our DC Trip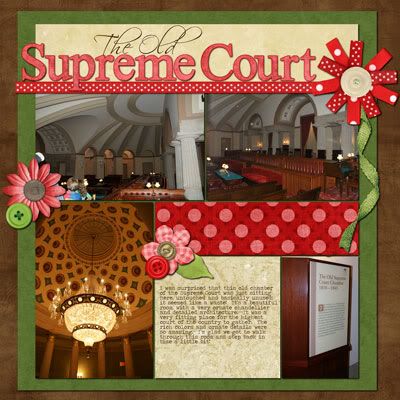 And of the boys riding their new bikes the other day:
And this past weekend, we took our kids and our little Brownie troop to the Science Center.....and one of the many things we did was go to the Planetarium to see a star show: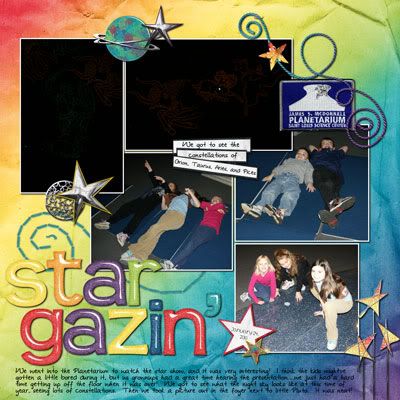 That's all I've scrapped for now....hopefully this weekend I can get some more scrappin' done! But I'm beat and I'm thinking heading to bed sounds like a good idea at the moment!!!