Ah and so the trip report continues.....with us not being in the mood to go out into the freezing cold, I'll have time tonight to do some bloggin'! :D
So anyways. 2nd and 3rd days of our trip were at the Magic Kingdom....my favorite park by far. I think I'm in the minority on that, but whatever!
It always makes me happy to see the entrance to the Magic Kingdom...and for Christmastime, they had little snowmen to greet us:
First order of business was me running to Space Mountain to get fast passes for later while everybody else walked toward Pirates of the Caribbean. Literally, I RAN through the parks....definitely got my exercise for the day right there!
I have yet to get the 'perfect' picture of Davey Jones....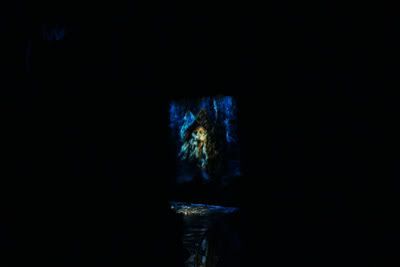 But it's one of our favorite rides....drink up me hearties, yo ho!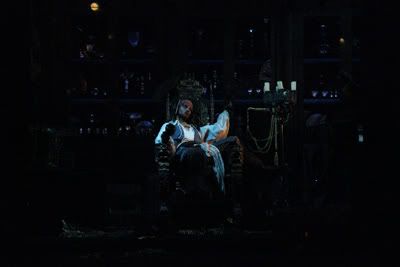 yo ho! yo ho! a pirate's life for me....
Next up was another of our favorites, the Haunted Mansion.....PawPaw was intrigued with the 'horseless carriage' out front!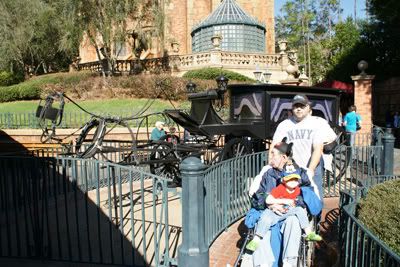 Again, hard to take pictures in here, but I always try!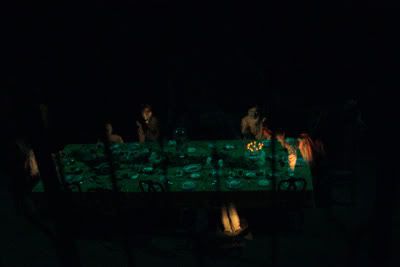 After that, we went to appease Zach on his favorite ride: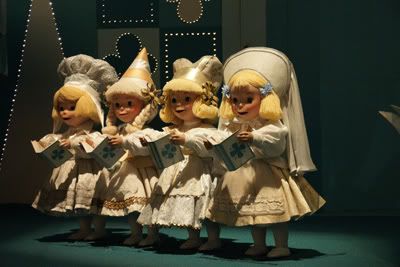 Everybody sing, "It's a small world after all..."
Then the kids somehow talked Nanny and PawPaw into riding the kiddie coaster, Goofy's Barnstormer......
As the week went on and the more Mom talked about it, you'd think she rode Expedition Everest or something! :P
Then while we were waiting for the train to come into the station at Toontown, we let the kids play on the little play area.....Zach loves it here: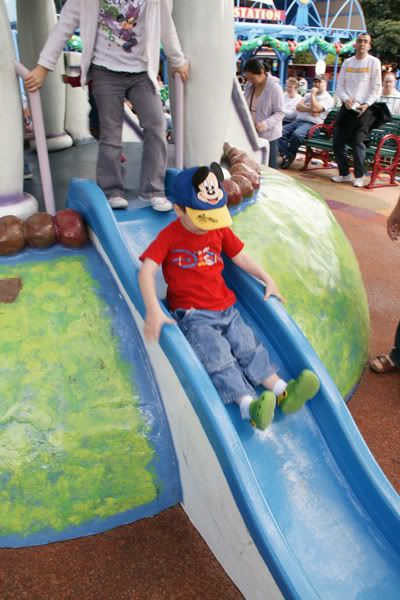 PawPaw and his wheelchair got a front-car spot on the train: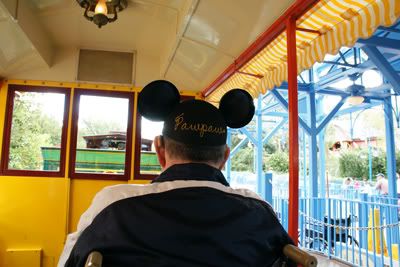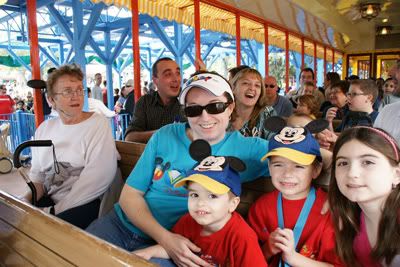 It's always relaxing and fun to ride the train around the park.....we always enjoy it!
Then we walked to Tomorrowland and jumped on the TTA....for another lazy ride around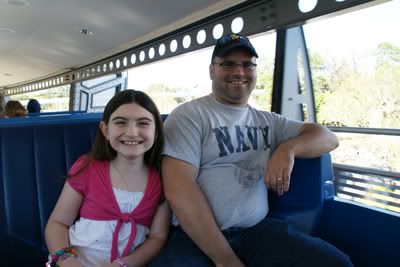 I knew my parents would love the Carousel of Progress.....the kids of course don't appreciate it, so we hardly ever do this attraction.....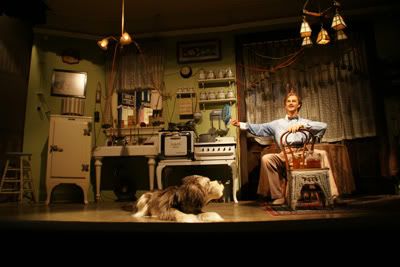 And the parents DID enjoy it......'it's a great big beautiful tomorrow!!!'
And then of course, Space Mountain: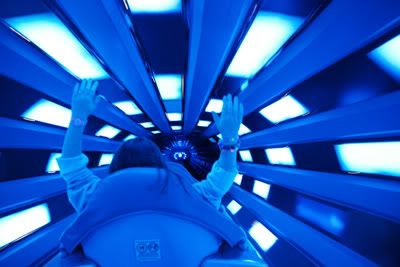 Gotta love that....Alaina makes it a point to ride EVERY ride with her arms up in the air.....it's a sign of coolness apparently. :P
Apparently PawPaw wasn't too impressed with the Monster's Inc Laugh Floor: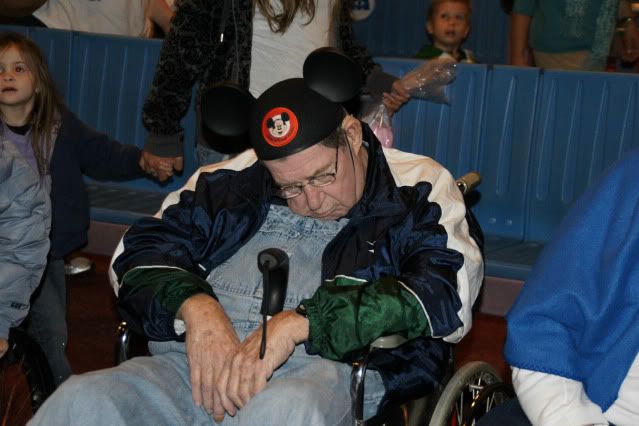 I got a Disney photographer to take this picture of us: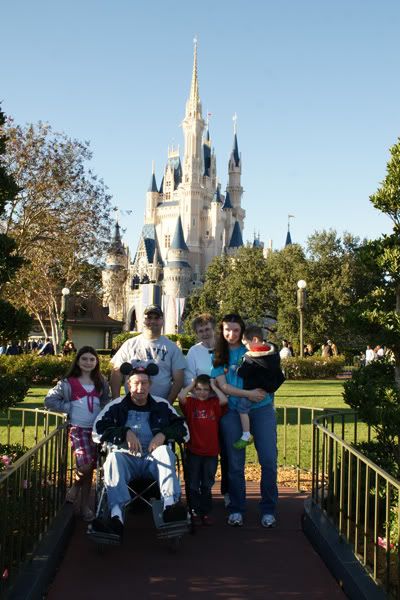 And where it all started: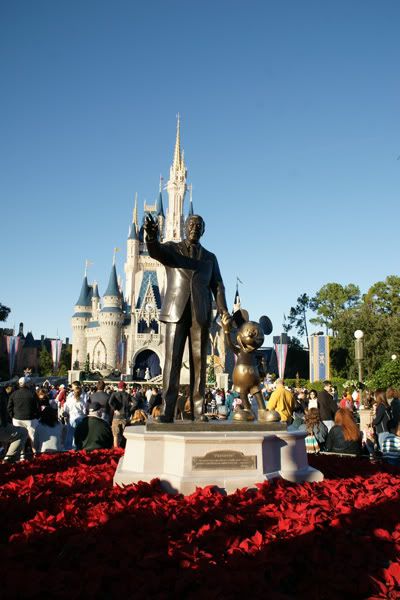 I was pretty proud of this shot.....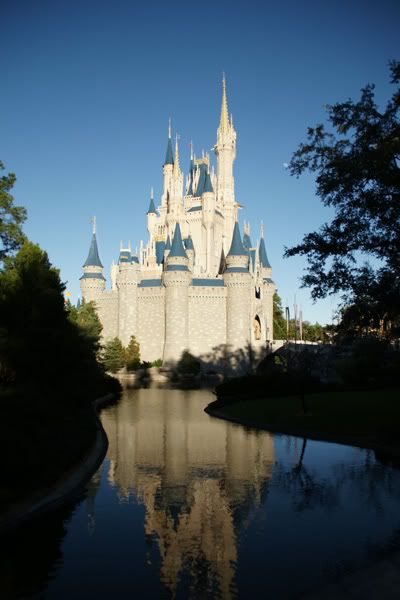 Right before dinner, we went to see our new president....in audioanimatronic form anyways!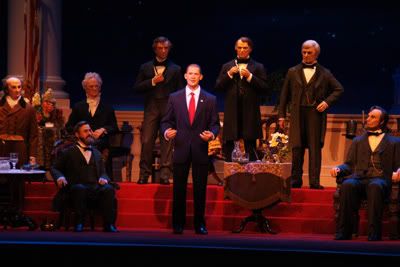 after dinner at Liberty Tree Tavern, the park was dark....except for this: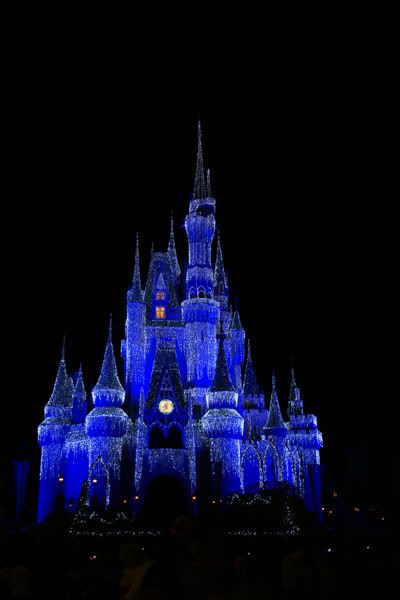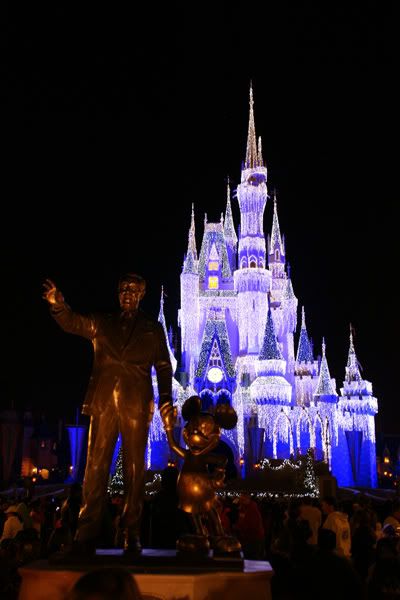 And that was the end of Day 2 at Disney.....
But since I'm posting and it's probably driving my SIL nuts that she can't see my layouts until I post them here.....Here's what I scrapped this week......the last of my '09 pages.....woohoo!
I decided to just scrap 'soccer highlights' pages for Alaina and Matthew's soccer seasons.....and it's taken me this long because you have NO IDEA how many pictures I took at each of those games....times 10 games....times 2 kids....it was a LOT to sort through, trust me! :D
Our family picture for this year: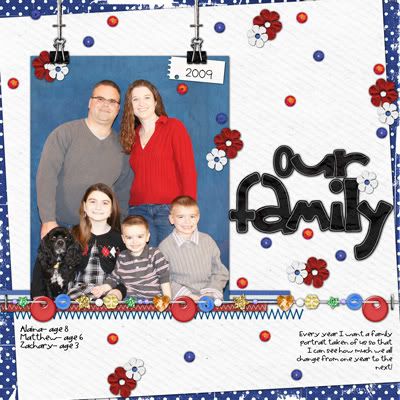 Our Brownie troop's trip to Build-a-bear workshop back in early December: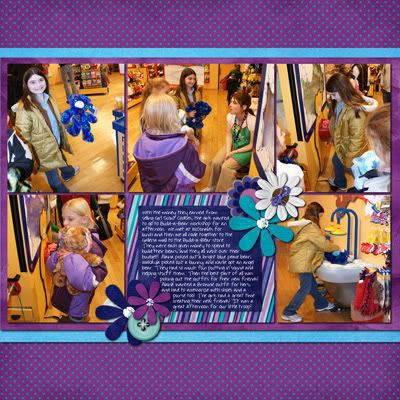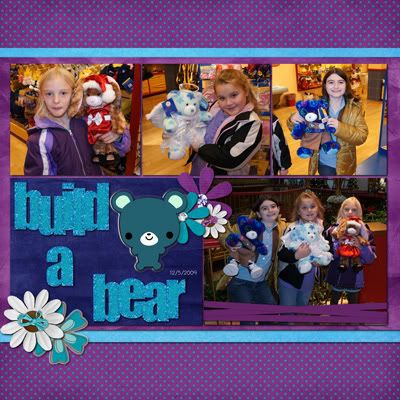 And finally......mr. Zach....he was basically potty trained in 2 weeks' time, which still has my mind boggled, but hey, I'll take it!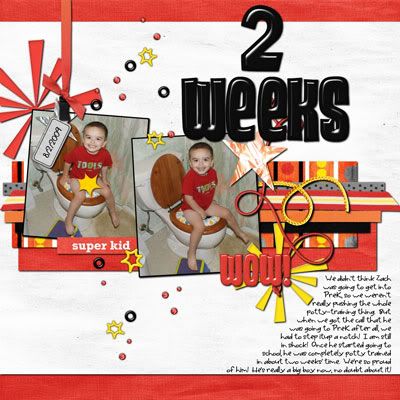 So now, I'm on to scrapping 2010 stuff....and all the vacation albums I still need to do. There's NEVER a shortage of pictures to scrap, trust me! :P
Until next time.....