We started the day with an early breakfast at Chef Mickey's at the Contemporary Resort. We've eaten dinner here before, but since my dad's a big fan of breakfast, I booked the breakfast instead.
The people ahead of me in line somehow got the photographer to take a picture of their group with their own camera (they take a picture of you, then if you want it, it's like $35), and so since she got them to do it, I asked. The photog wasn't HAPPY, but she did it, so yay for that!
The food was yummy, and of course the characters came around for pictures:
My dad was actually still chewing in this photo....he didn't seem to be too keen on having his biscuits and gravy interrupted by characters!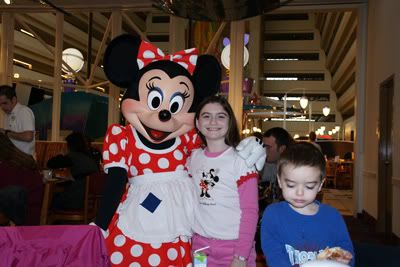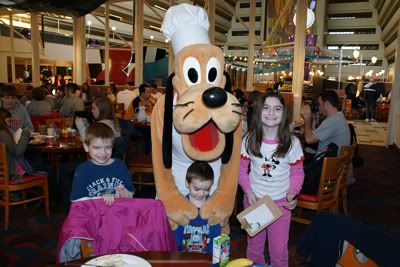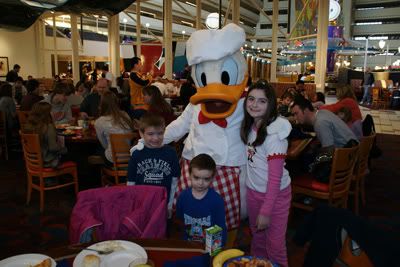 With the early breakfast, we got into the parks before most other people, which allowed me to take some cool pictures like this:
we always try to pull the sword from the stone....we've yet to succeed, but we always try!
next up was a ride on Dumbo.....I can't believe my mom rode this, as scared of heights as she is!
Then the teacups.....always a fun time!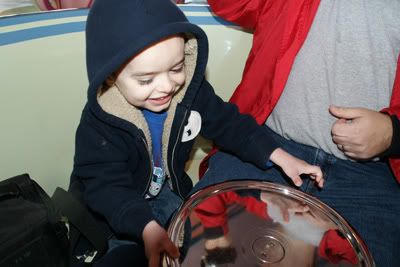 Then we moved on to a ride we knew PawPaw would enjoy: the Tomorrowland Speedway!
Zach was the only one that wanted to ride the carousel, but he had a great time!
While Zach was riding the horsies, I took some pictures of some nearby flowers: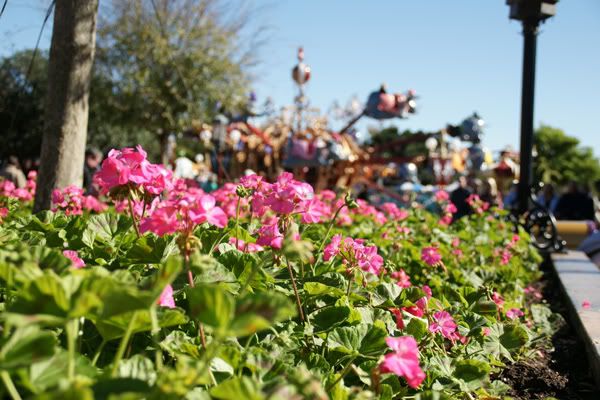 Nanny and PawPaw seemed to enjoy Mickey's Philharmagic: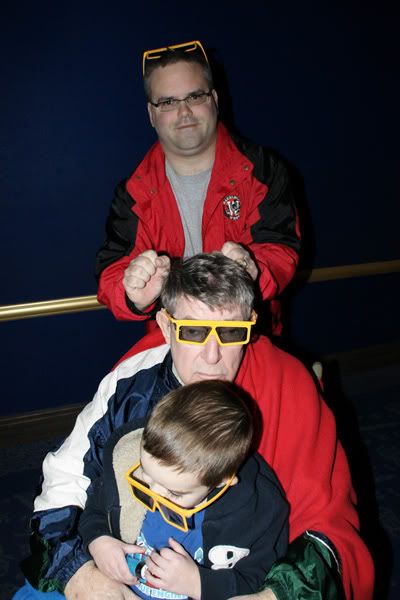 Then we rode Peter Pan again: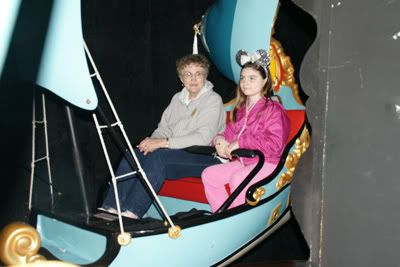 At lunch, this little guy hung out near out table, eating the Cheezits PawPaw and Zach fed him:
I love this picture!!
And then for the afternoon, we headed over to Epcot: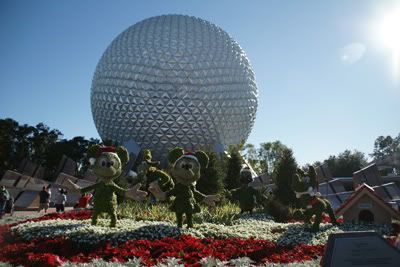 First up was Soarin'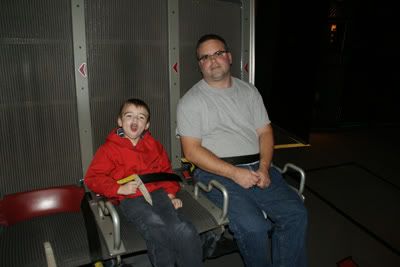 Nanny and PawPaw both LOVED Soarin'......which I didn't expect.....we love it, but with Mom's fear of heights, I didn't expect her to like it much....but I'm glad she did!!
Dinner was at Biergarten, in Germany: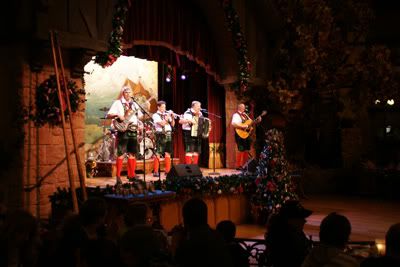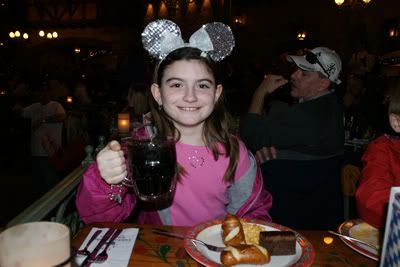 Then since we'd gotten a really early start, we went to bed early! So that was the end of Day 3!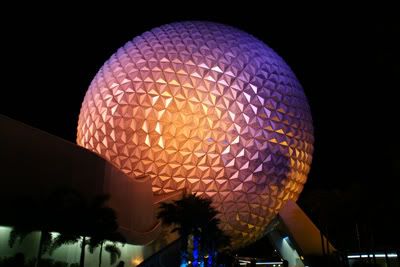 So with that recap, I'll move on to all my scrapbook pages I need to post!
First up, with Sya's new template pack,
'Mix and Match 3'
, I scrapped these two layouts of our trip to Washington DC:
Our tour of the White House....I had to steal the pictures from Flickr since cameras weren't allowed.....the picture of us was a quick shot with my phone (hence the crummy quality!):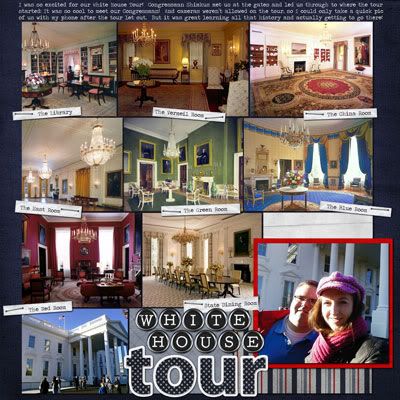 And our tour of the Capitol:
This one uses
Mix & Match 2
by Sya:
And a couple layouts of Arlington National Cemetery:
And here's one from our March trip to Disney World, that I entered in the mousescrappers.com challenge this week: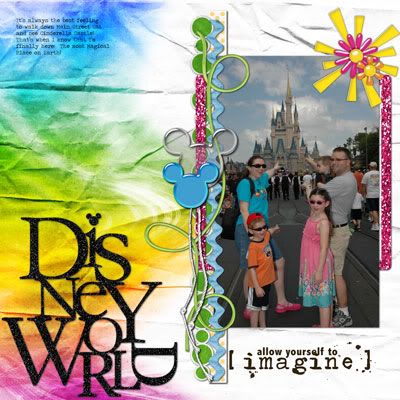 And this one is my first layout of this trip....these pictures of my parents riding this kiddie coaster were just too irresistible to not scrap immediately! I used Haynay's kit
"Thoroughly Amused"
and
"Chronicling Life Journal Biggie"
: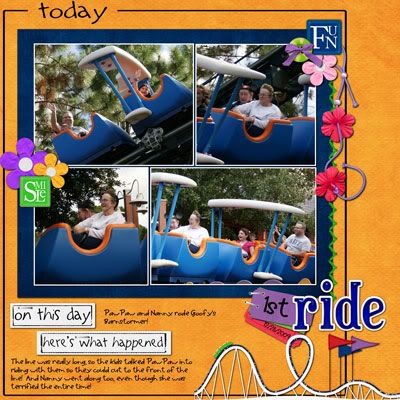 And yesterday, we took the kids to see a bald eagle up close at the Visitor's Center in Alton....Matthew and Zach weren't exactly cooperative for pictures!
So that catches you up on the scrapping I've done lately!
Life around here has been pretty quiet the last week. We joined the gym at the little college down the road (it's closer than driving to town!), so we've gone there a couple times to take the kids swimming while I jog. I'm sore as can be, as I haven't done any jogging in several months! And obviously, I'm not as young as I used to be, so more stuff hurts....and it hurts longer! :P
And for those of you that read the Wayne County Press, you can look forward to seeing a letter from us, as I just sent it in yesterday. Woohoo! But if you got our Christmas card, you've basically already seen it. But so many people actually mention my letter to the Press, that I figured it wouldn't hurt to send one in...especially when the Press sent me an email to remind me!!! :P
Tomorrow Karl and the kids are off school, and I"m taking the day off for a doctor's appt., so we're all sleeping in! Then we're going to our friends, the Loftus's, for dinner and some competitive Wii playing! It should be a fun evening! Then it'll be back to work on Tuesday for a 4-day week. YAY for that.
So have a great week everybody!