I'm so bummed that this month has flown by so fast! My guest-CT gig at Scrap Matters is drawing to a close....I even got an error today telling me I'd exceed the use of the coupon code for downloading stuff...I guess that's their way of saying, "that's all the freebies you get, girl!" :P I have a couple more layouts to finish with stuff I've downloaded, and then that's it. I applied for a permanent position on the CT, but didn't make it (I'm REALLY bummed about that!), so I'm trying to make the most of this last week, and was doing pretty good until I got locked out. oh well!!!
so, aside from scrapping, it's been a busy week.....School time again!!! Alaina and Matthew's first day of school was this past Wednesday. I'm too lazy to resize pictures, but I posted them on my Facebook account! :P Matthew's in 1st grade and his teacher is Miss Beauchamp (same teacher Alaina had), and since there's only one class for each grade, all his little friends are with him again.....and the way they have their desks arranged, he's surrounded by GIRLS!!! :D hahahahahahaha..... but so far he likes 1st grade he says.
Alaina's in 3rd grade and her teacher is Mrs. Medford. She's super excited because the 3rd grade class moved upstairs at the school, which is where the 'big kids' are, so now she's officially a big kid! To her this is "awesome".....to me, I just **sniff** and wonder where my little baby girl went!! Not only is she getting too old too fast, but we can hardly keep up with her growth....we've taken to calling her Sasquatch, because in the spring, we bought her new gym shoes 'cuz she'd outgrown hers for PE.....in a WOMENS size 5.......I thought SURELY she hasn't outgrown them already by August.....but oh yes, she did! We ended up getting her a pair of womens' size 6 tennis shoes. At this rate, I"m thinking she'll have like size 14 feet or something. :P Sasquatch!!! but she got the same shoes Vanessa Hudgens wears.....apparently that's a big thing to a 3rd grader! So she's happy, that's what matters!
And little Zach....didn't get to start PreK YET......we're pretty confident (thanks to our pestering of the school administrators and teaching staff in charge of such things!) that he'll be starting PreK with the 'late start' group sometime in September. So we're working really hard on the potty-training thing so that he can be as ready as possible when he gets to go to 'kewl' with Bubby and Lai-Lai. Then I'll really be **sniff**-ing......all 3 kids in school? where does the time go?
Aside from school, Karl and I took a CPR class Monday night......way-exciting of course. Karl needed it for Tiger Cubs, and I needed it for Girl Scouts....so that's one checkmark of things we needed to do done.
Last weekend, we went to Branson with my parents......rode the ducks, hit the outlet malls....drove around.....it was a nice little end-of-summer getaway. total tourist trap, but it's got tons to do.....very fun! and on the way home we stopped at the Laura Ingalls Wilder home in Mansfield, Missouri.....that was total selfishness on my part, as I've always wanted to go there. I grew up reading those books (I still dig them out and reread them sometimes.....it was such a simple time back then, kwim?).....Alaina and I had a good tiem walking through her house and the museum there.
And my work life just got slightly more bearable, as a certain someone's last day was Friday. :P And that's all I'll say about that....
and I'm thinking that basically catches you up on our lives! Got a LOT of layouts to post, so here we go:
I did this one awhile ago, but it never got posted for some reason...the kit is called "Carly" by Trixie Scraps, the beads are from 'my bead jar' by britt-ish designs, and the tag is from 'sew dated' by Haynay Designs....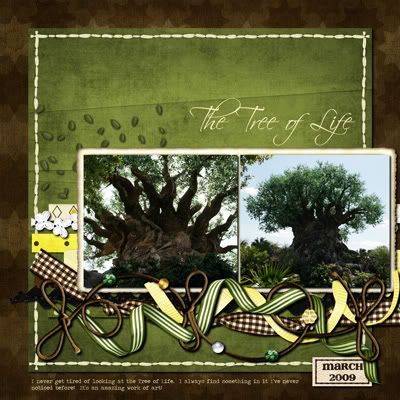 Here's one of those pictures I always attempt and it never quite works out....actually, this seems to happen a lot to us now that I think about it!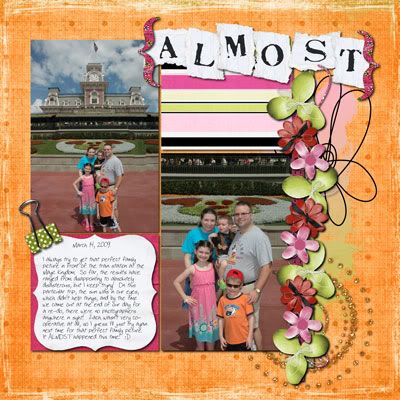 the kit is 'so totally teen' by mickey b designs and designs by tater
A pool party we went to a couple weeks ago for one of Matthew's friend's birthday: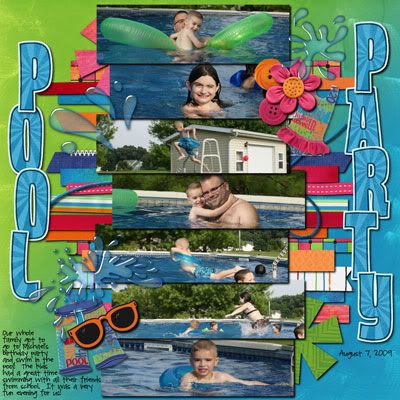 the kit is 'make a splash' by chelle's creations
Another one i did awhile ago but never posted.....'hooligans' by britt-ish designs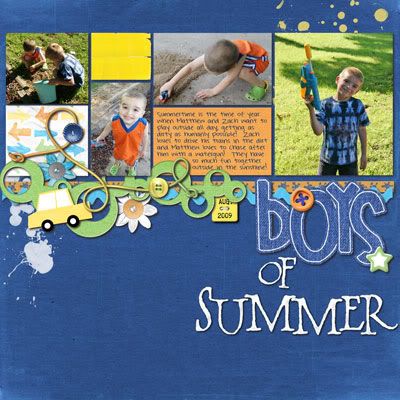 this one was on our way home from California....got some cool pictures in Utah...somewhere!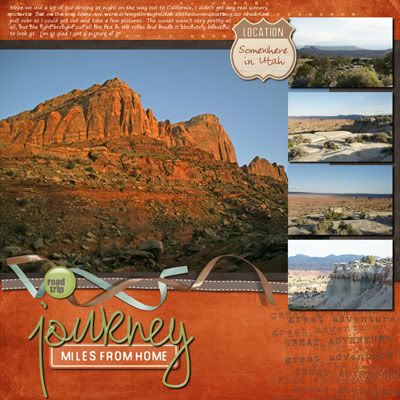 the kit is 'bon voyage' by Mira Designs
And this is one of my current faves.....the kids and Ariel: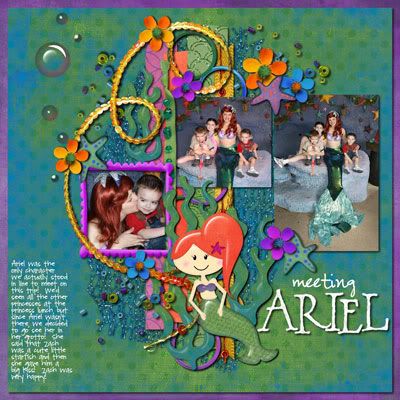 the kit is 'under sea adventure' by Jenn Barrette, and the alpha is 'alphabetical' by britt-ish designs
Another Disney one.....the fairy garden at Epcot:
using 'fairy princess' by GG digitals and Happy Scrap Girl
And some layouts from our Branson trip:
Alaina and Matthew at Table Rock Lake:
using Haynay's new kit, "Pebbles and Butterflies", and 'fabulous foursome' template by Sya
Me and Alaina at the Laura Ingalls Wilder home....check out our sunbonnets! :P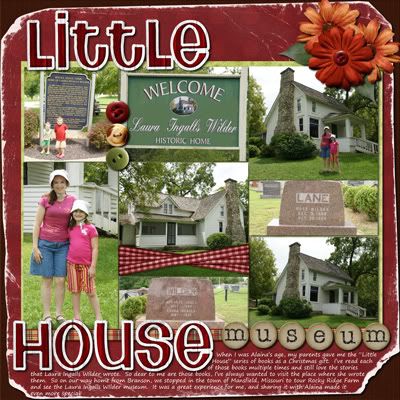 the kit is 'wild oats' by Chelle's creations and I also used 'together forever photo clusters' by Haynay Designs
And another one from the Laura Ingalls Wilder thing....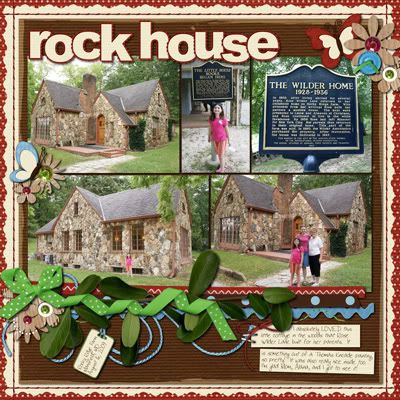 using 'the apple of my eye' by jeni hopewell designs
and I think that catches me up on the scrap-posting....I've got a couple other layouts almost done, but not quite ready to post....so I'll do those later....
for now, it's time to get the kids in bed.....get myself to bed....and get ready to start another crazy week at our house! Tomorrow starts soccer practice for Alaina (Matthew's first practice was Friday), then flute lessons for Alaina start back up.....next week they're back in tumbling......I'm already tired just thinking about it. Wait 'till Zach's in some sort of sport, right? :P
so I hope everybody had a great weekend.....and has a good week too......later!