I know I haven't given any type of trip report from our wonderful week at Disney, but first thing's first…..so this post will be about all the scrappin' I'm catching up on here! I'll post hopefully tomorrow with a decent trip report (it'll be long, so I'm kinda dreading it!)….and no, I haven't scrapped anything yet from our Disney vacay….YET! :D
BUT….drumroll please…..I'm finished with our UK trip album….it only took like 9 months! Actually, considering how many layouts there were in all (90), that's not too bad, right?
So here's the last of the UK stuff…
Trinity College, using a template from Sya's April Grab bag: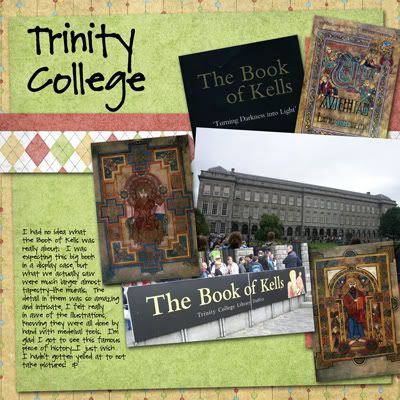 Bunratty Castle: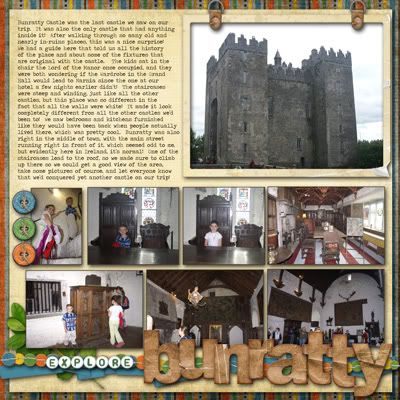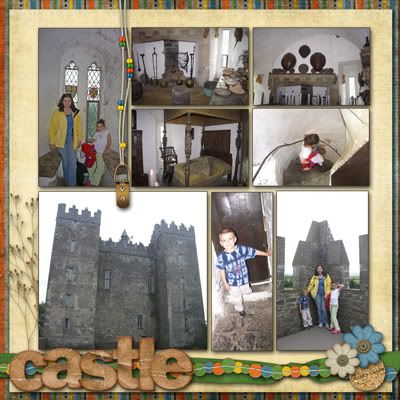 The Burren, using "Lucky Fish" by A Work in Progress and Stacey's Scraps, and the template is Double Trouble By Sya's Blueprints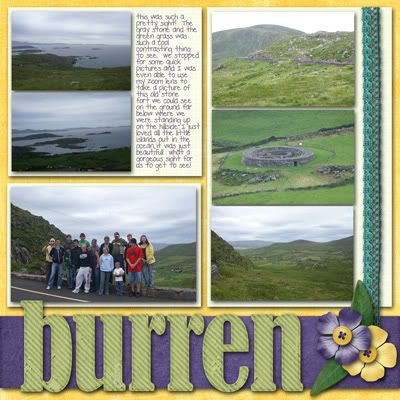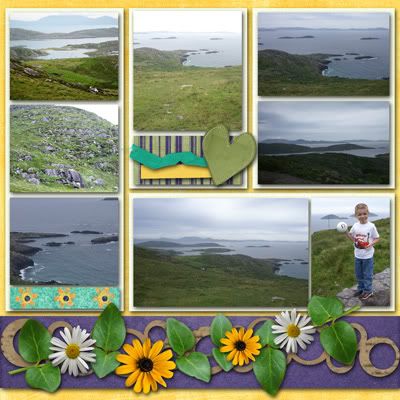 Liam O'Connor, using a template from Sya's April Grab Bag (a GREAT deal, btw, go snag it!):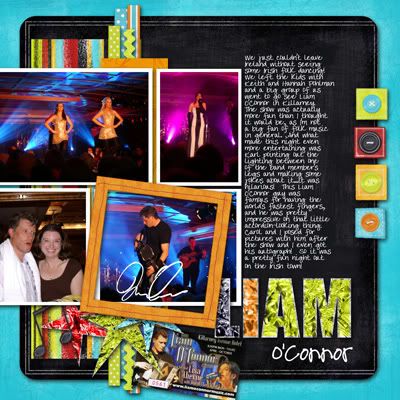 Some Sea Cliffs on the Ring of Kerry:
Another Scenic spot along the Ring of Kerry, using the other Double Trouble template from Sya: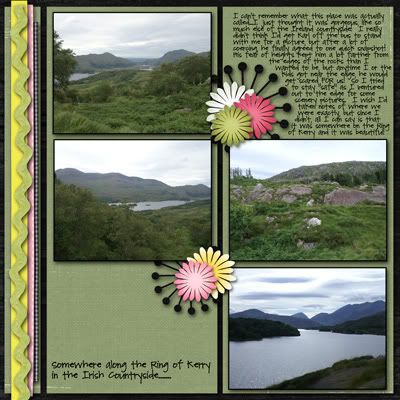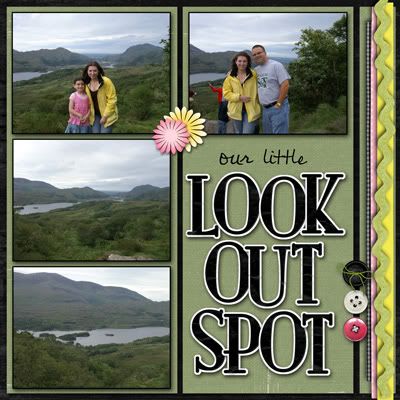 And the ending page of the UK album, because I miscounted the pages and needed a 'filler'….using Wordy Bits and Circle Dates from Sya's grab bag: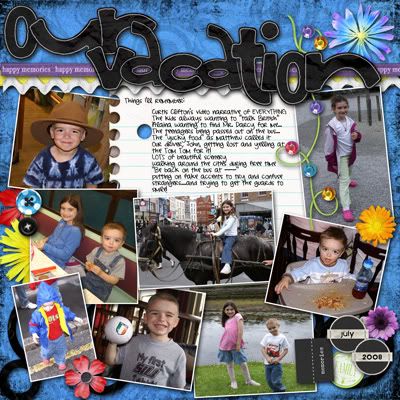 And then back to our regular-life scrappin….
Again with "Lucky Fish"…the colors in that one are just too cute!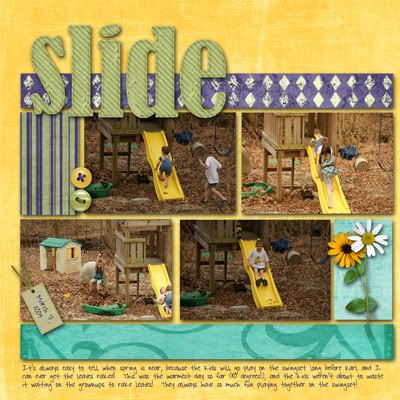 Alaina's slumber party….using 'Frames Provided', but I deleted the frames :D
Alaina's birthday party at school, using Sya's new kit, "Berry Zing" and the template Frames Provided (this time I actually used the frames like I was supposed to!)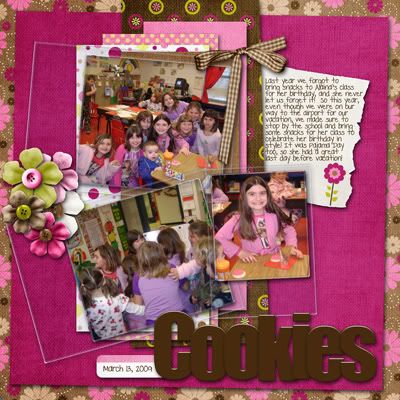 And to catch me up with the program, three Blessings:
First, in honor of her birthday, my adorable daughter, Alaina: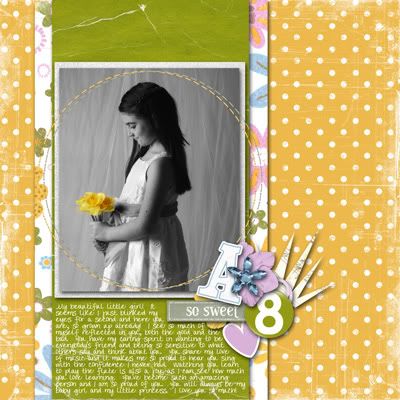 Journaling reads: My beautiful little girl…it seems like I just blinked my eyes for a second and here you are, so grown up already! I see so much of myself reflected in you, both the good and the bad…you have my caring spirit in wanting to be everybody's friend and being so sensitive to what others say and think about you. You share my love of music and it makes me so proud to hear you sing with the confidence I never had. Watching you learn to play the flute is also a joy, as I can see how much you love learning. You've become such an amazing person and I am so proud of you. You will always be my baby girl and my little princess. I love you so much!
And since it was also her birthday this past week, my sister-in-law, Nicole, using "A touch of Romance', Vicki's new kit: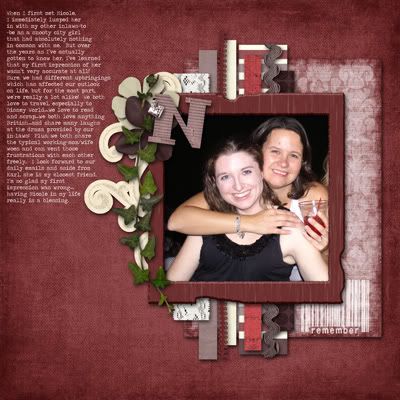 Journaling reads: When I first met Nicole, I immediately lumped her in with my other inlaws-to-be as a snooty city girl that had absolutely nothing in common with me. But over the years as I've actually gotten to know her, I've learned that my first impression of her wasn't very accurate at all! Sure, we had different upbringings which has affected our outlook on life, but for the most part, we're really a lot alike! We both love to travel, especially to Disney World….we love to read and scrap…we both love anything British…and share many laughs at the drama provided by our in-laws! Plus, we both share the typical working-mom/wife woes and can vent those frustrations with each other freely. I look forward to our daily emails and aside from Karl, she is my closest friend. I'm so glad my first impression was wrong….having Nicole in my life really is a blessing.
And the 3rd blessing to catch me up, those infrequent peaceful moments (and okay, TECHNICALLY this picture WAS taken on our vacation to Disney, so I guess I'll take back what I said earlier!)….using Vicki's kit, "Beautiful Garden" that's being released tomorrow….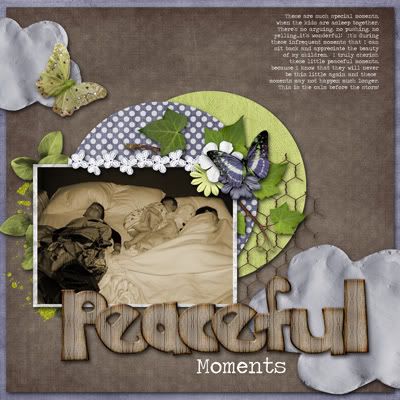 Journaling reads: These are such special moments, when the kids are asleep together. There's no arguing, no pushing, no yelling...it's wonderful! It's during these infrequent moments that I can sit back and appreciate the beauty of my children. I truly cherish these little peaceful moments, because I know that they will never be this little again and these moments may not happen much longer...this is the calm before the storm!
So that catches you up on my scrapping endeavours lately.......trip report forthcoming! :D