2010 is quickly coming to a close. I suppose it's time for some thoughtful reflection on what this year has brought to our family....so here's the deep thoughts I've come up with in that regard:
2010 brought more video games to our household than I care to admit. The upside to this is that Matthew's now best buds with another boy who's similarly obsessed with gaming. oh boy.
2010 had Alaina becoming more confident in her abilities as a musician (flute/voice), but very unsure of herself in her schoolwork. My goal for 2011 is to help her feel more confident.
2010 started off with Zach sleeping with his momma, and thankfully ended with him sleeping elsewhere!
2010 started off with me not being able to run much farther than a couple miles. Now, I can run about 7 miles. I'm training for a half-marathon, if you can believe that! and all that running has helped me lose about 15 pounds over the course of the year...always a plus!
Our Christmas season was full of all the fun things everybody enjoys. I did lots of baking/candy-making/fattening-cooking......The kids enjoyed their presents.....Karl and I enjoyed our time off from work! we visited with my family and the inlaws and had good times all around.
so now a new year will soon be upon us, and I am pathetically far behind in my scrapping. It's sad. I'll admit it. I've never been this far behind before! What happened? LIFE! 3 kids, a house, a hubby, a job, dogs.....whatever. i've been busy! Plus, lately I've been kinda unmotivated to scrap (if you can believe such a thing!).
So I'll leave you with the last layouts I'll post for this year.....
Christmas kits from designers I was CT-ing for at the time (talk about being behind in the blogging, sheesh!). Chelle's Creations was my guest CT gig in the month of NOVEMBER, and she released a kit called
"Holly Jolly Holiday"
and this is what I scrapped with it....the entrance to the Magic Kingdom...all decorated for Christmas:
And Haynay's Christmas kit,
"Fa La La"
inspired me to scrap this: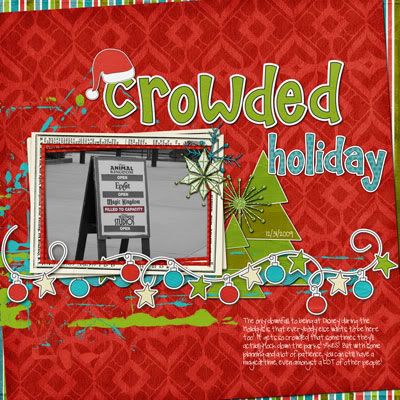 (yes, they DO close the parks at Disney World...that's when you know it's CRAZY-CROWDED!)
Amazingly, this is the first New Year's we haven't spent at Disney in awhile.....I'm suffering some serious withdrawls here! :P
And this kit, from Haynay,
"My Magical Place: Ship Ahoy"
, I scrapped this: Donald's Boat in Toontown at Disney.
That's all the plugs I've got....because I've been too much of a slacker to be a good CT member lately. My apologies. :D
SO here's the other stuff I've done though.....for your amusement.....in no particular order:
Zach and one of his many, many, MANY worms/"catterpitters" that he 'played with' this summer: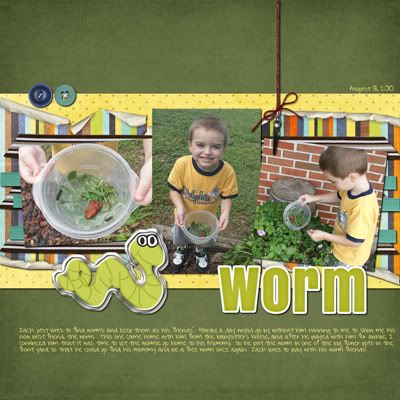 Zach's new Thomas bedding (bought in an effort to keep him in HIS bed at night....it worked BTW!)
Matthew, in his new Wolf uniform for Cub Scouts: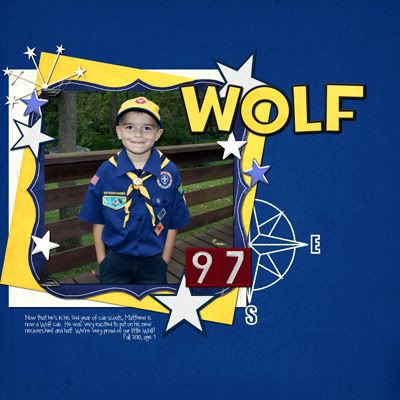 The SIU Homecoming game we went to this year.....go Salukis!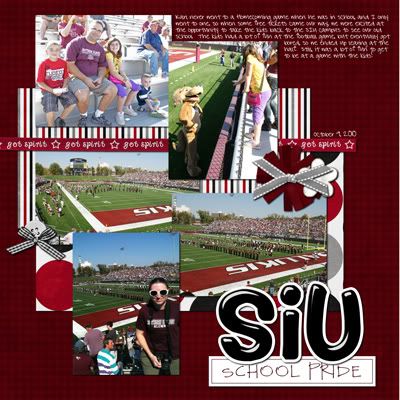 And random pictures from around the SIUC campus:
Picking out pumpkins at Eckert's: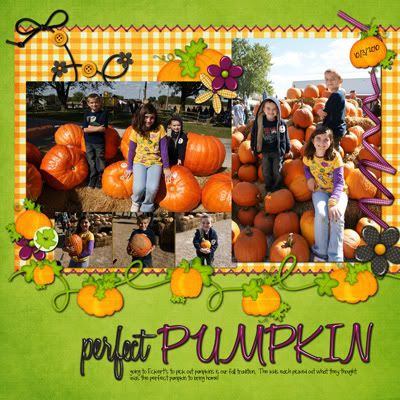 My first 10K race, back in October (yay me! I'm still shocked I did it!)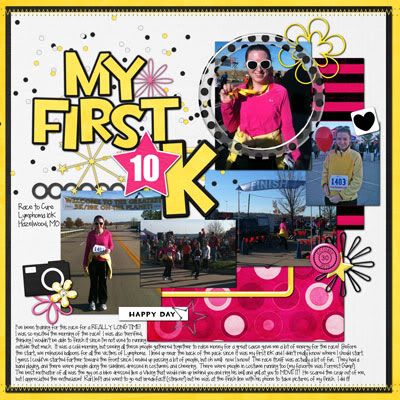 Matthew's Soccer Season:
Matthew scoring 2 goals in a game!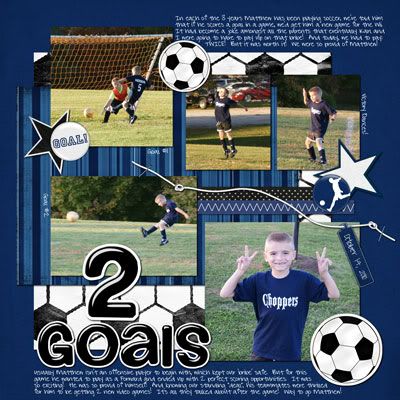 So now you're all caught up with me! Have a great New Year everybody......here's to an amazing 2011!!!