Wow....Did I really only make one post in the entire month of August? wow, that's pretty sad. :D oh well.....I'm here to at least post some layouts I've done lately.
First up (I'm too lazy to go back and check, so if I've already posted this, oh well....my apologies!)
Layouts from our week at Church Camp:
a hodgepodge of candid shots: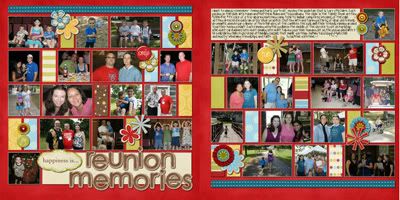 The kids' classes that week:
Where we spent every afternoon: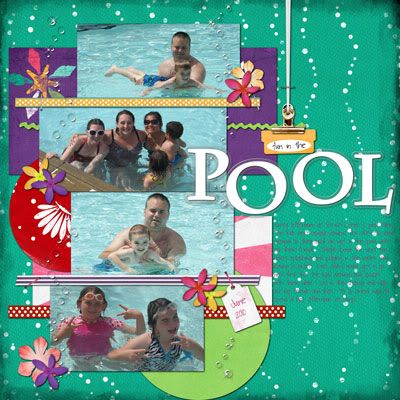 Our family in our 'camp best'
My BFF's and all our kiddos:
And the picture of all the descendants of the original families that started the Brush Creek church: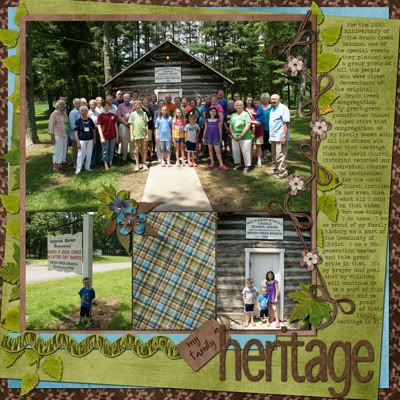 Backing up to Memorial Day weekend....we went exploring at some local historical spots.....like the lock and dam and the Lewis and Clark Museum....both pretty cool!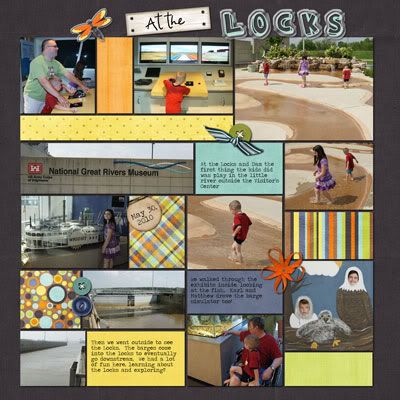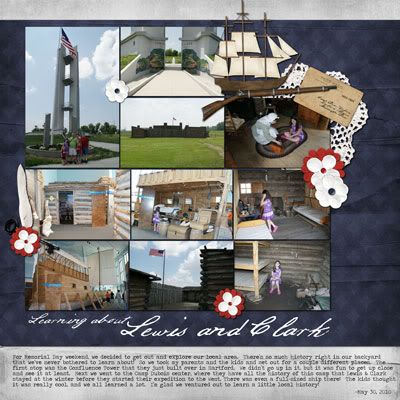 Matthew's first baseball game this summer: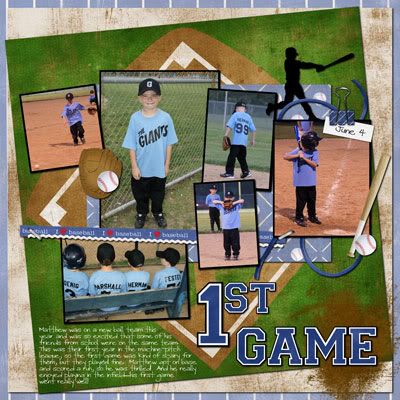 His ridiculous birthday present that Karl loves to ride more than he does:
The coolest birthday cake ever that I made for Matthew's birthday party: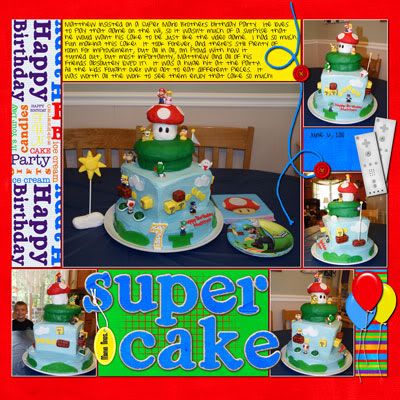 and last layout to post.....this was from a speed scrap I hosted a few weeks ago.....these pictures just crack me up to no end.....what a mess! :D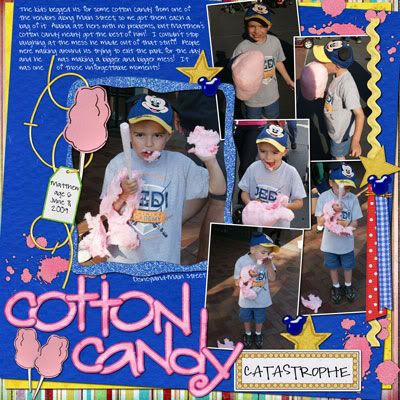 So now I'm caught up on posting layouts.....hopefully soon I'll get back to blogging about my life!!
The kids are all back in school, so summer's officially over!
Alaina's in the 4th grade this year, my goodness I can't believe she's this old already!
here she is with her teacher, Mrs. Smith: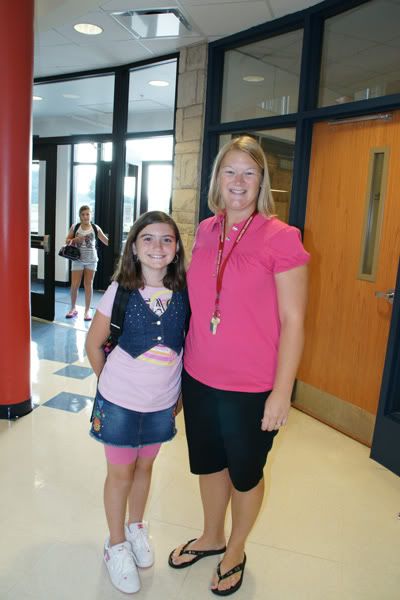 Matthew's in 2nd Grade this year:
his teacher is Mrs. Witt (notice how he's as far away from her as is possible while still being in the shot? girl cooties!):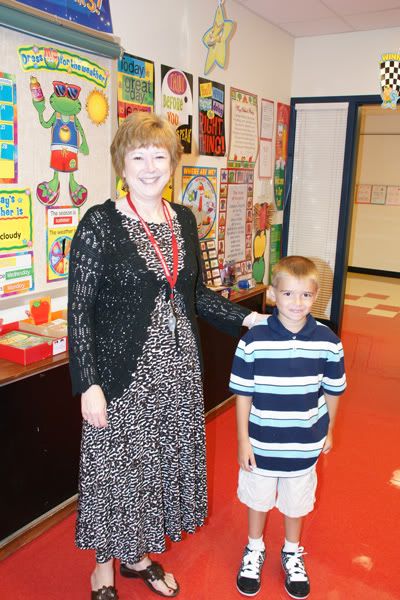 And the kids have a new principal this year, Mrs. Bidlack:
Another school year has begun!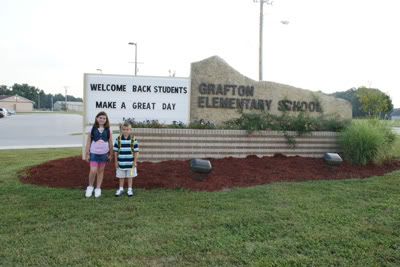 Zach just started his 2nd year of PreK this week! PreK started later than the rest of the classes. He started school on his 4th birthday!!!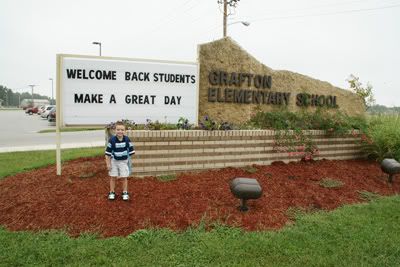 his teacher, Mrs. Pohlman gave him a dinosaur: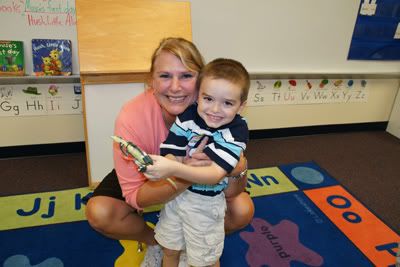 Now, with it officially being fall, we're in the midst of soccer practice (games start soon too!), music lessons, and Scouts! Busy, Busy, Busy!!! I'm looking forward to the long weekend and hopefully a little rest and relaxation!