Hi there, travelers! Welcome to the Wizarding Magic collab kit blog train!! You are now in the wonderful, hot, muggy St. Louis area! I technically live out in the country, away from the city, but I work in St. Louis and it's very dear to my heart. I love this town!
Some fun facts about St. Louis:
*
The Gateway arch
(seen above in a night shot by yours truly) is the tallest manmade monument in the US at 630 feet. I've been up in it and the view is great!
*St. Louis is very proud of having hosted the 1904 World's Fair. Dr. Pepper, the ice cream cone, iced tea, hot dogs and hamburgers were all made popular there. YUM!
*St. Louis was the first US city to host the Olympic games....also in 1904. Busy year for the city!
*
The Missouri Botanical Gardens
, located downtown, is one of the top three botanical gardens in the WORLD! It's beautiful!
*
The Muny
is the nation's oldest and largest outdoor theatre, and is located in Forest Park. Right now they're performing Show Boat, and so far this summer they've performed The Sound of Music, Cats, Beauty and the Beast, and a couple others. And there's free seats available for the shows!
*Peanut butter was invented right here in St. Louis! Millions of elementary school children rejoice!
*And the bread slicer was invented in St. Louis too! Viola! The peanut butter sandwich is born!
*7-Up was invented in St. Louis....or for the over-21 crowd, this is also, of course, the home of
Anheuser Busch
! The Clydesdale horses are world-famous, and they're brought out on occasion at the Cardinals baseball games. You can also visit these amazing horses in person at Grant's Farm.
*St. Louis offers more FREE major visitor attractions than any city other than Washington DC.
The Zoo
,
Art Museum
,
Science Center
,
Anheuser-Busch Brewery
,
Grant's Farm
, and lots of other places in the city are all FREE to get into. It's kinda spoiled us locals! So for a fun, inexpensive vacation, bring the family to St. Louis!!
*And you can thank the Mayfair Hotel here in St. Louis for the custom of chocolates on your pillow! Apparently Cary Grant led his lady friend from the door of the hotel room to the bed pillow with a trail of chocolates. The hotel manager liked the idea so much that he began leaving chocolates on all the guest pillows, starting the custom. Ooh-la-la!
*And if you've seen the George Clooney movie, "Up in the Air", most of the airport scenes were filmed at our airport here (Lambert International), and a lot of the hotel scenes were filmed locally as well.
So now that you're full of St. Louis fun facts, back to your reason for landing here! You should have arrived here from
Shannon's blog
.....and after your quick stop here in Cardinal Nation, your next stop is
Janine's blog
. If you get lost along the way, you can always find the complete list of the train stops back at
Haynay's blog
.
So here's the kit we're celebrating: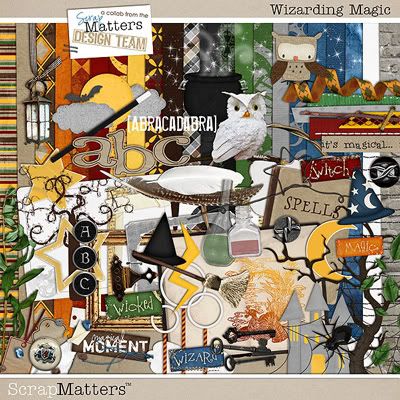 I was so excited to see this collab come out. Our family just returned a few weeks ago from a trip to Universal Studios in Orlando to see the
Wizarding World of Harry Potter!
I love the Harry Potter stories, and my kids are just now old enough to start reading them for themselves, so I get to enjoy them all over again! If you scroll to my previous blog post, you'll see a slideshow of some of the pictures I took while we were there. The place is absolutely amazing! I can't say enough good things about it....it's exactly how I pictured it....yes, we bought wands, and yes, Butterbeer is YUMMY!!!!! They did a terrific job bringing the scenes in the books to life. Needless to say, this kit is perfect for me!
Here's a couple layouts I've created so far with Wizarding Magic:
This one is of the Hogwarts Castle....I just can't get over how awesome it looks: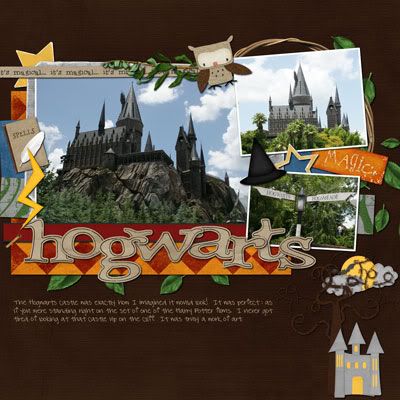 And these pictures are from our family trip to the UK a couple years ago.....I wasn't going to leave London without attempting to get through the barrier at Platform 9 3/4! And as you can see, the cart made it part way through the barrier, but our Muggle family didn't!
But that's okay, because we found the Hogwarts Express anyways: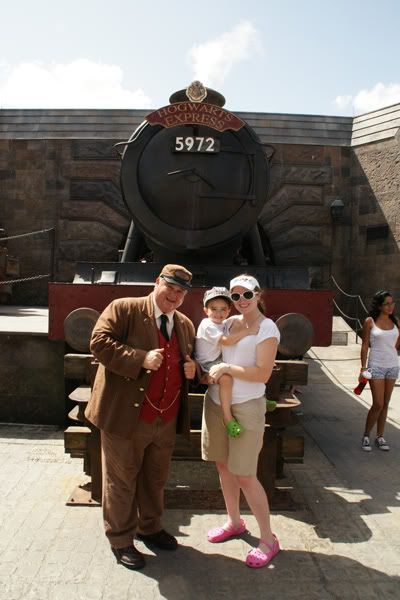 And if the kit itself isn't awesome enough, you can get a TON of templates from all the teams involved in the collab....for FREE! My template is based off my Hogwarts layout above.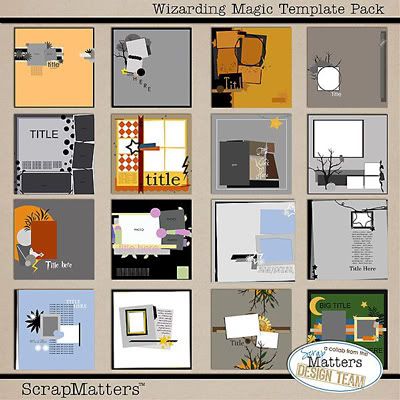 So my freebie for you is a brag book page. It's perfect for Halloween, so even if you're not a Harry Potter fan, you can use it for some spooky picture along the way. Enjoy!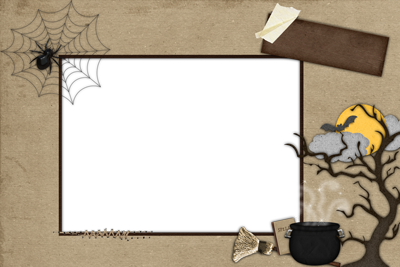 DOWNLOAD HERE
And you can join Haynay this coming Monday night for a Wizarding chat!!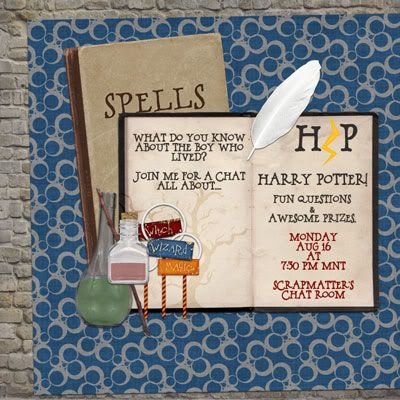 Thanks for stopping by! Your next stop is
Janine's blog
. Happy traveling!
Diana