Ah.....T-minus 5 days for our vacation and I am SOOOOOOO excited and ready! Bring on some dinners out, some afternoons by the pool, some roller-coasters, and a lot of souvenir-shopping!!! yay!!
So, what have we been up to? the end of ball season mostly....games for Matthew and Alaina......which are finally over! They both had fun and are already talking about being on the same teams again for next summer, so they must've liked the experience!
For the 4th of July, we went over to my brother Dean's house...the kids swam in the pool and we lit some firecrackers.....but ended up watching the "good stuff" their neighbors shot off instead! It was fun.....and I made homemade ice cream, and that always makes a get-together better!
This past week, I've been doing the single-mom thing....Karl's at Rolla (formerly the university of missouri at Rolla...now it's Missouri University of Science and Technology) for a training session for a class he'll be teaching in the fall (electronics/engineering schtuff), so he was gone all last week and will be gone all this week for that. being a single mom stinks! I never realize how much karl helps out around the house until he's not here! :D I miss having the laundry and dishes done for me, dernit! so anyways.....just the kids and moi at night at the moment.
This week will be crazy busy, which is why I'm posting now (and why this is a rather short, lame post). Tomorrow we've got a girl scout meeting....then Tuesday is the Jersey County Fair parade.....and our girl scout troop will be marching in it along with the other girl scouts from the area. I'm skipping the fair since I'd rather save our cash for our vacation!!!
Friday, as soon as Karl gets home from Rolla and as soon as I'm done with work for the day, we'll be loading up the car and heading to Orlando for the next week!
First stop: Wizarding World of Harry Potter! WOOOOOHOOOOOO! yeah, i know. I'm ridiculously exciting for this thing. I'm mostly excited for the candy store....eating all the treats that were described in the books: butterbeers, the candy......I'm going to be so sick...and probably gain 10 lbs, but i just don't care.....it's so cool! So we'll be at Universal Orlando for 4 days.....Sea World one day....the beach one day.....some other local stuff for a day....visiting friends a day.....and before ya know it, we'll be back home again!
So this week, i've got to get myself and the kids packed for vacation. We'll be staying at our timeshare we own in Orlando. This will actually be the first time we've stayed in it, so we're excited for that. And, it's the first time in a long time we've been in Florida during the summer....the last few times we've gone to Disney World, we've either gone in December over Christmas break, or over spring break. So it's gonna be hotter and muggier than what we're used to down there.....but ya know what I'm thinking? good excuse for MORE BUTTERBEER! :D lol!!! so i've got lots of "to-do" and "don't forget to pack this" lists going on right now!
And as for scrapping......a few things to plug.....I really haven't been scrapping all that much. I plan to scrap in the car on the way to Florida though, so that'll hopefully help catch me up a little bit. maybe?
First up, a bunch of plugs for Sya......
This was the retirement party for one of Karl's coworkers, Greg Gude. Tons of teachers all sitting in the same section at Busch Stadium.....keeping the beer guy quite busy....having a grand ol' time!
Using
"triple threat set 5"
by Sya's Blueprints: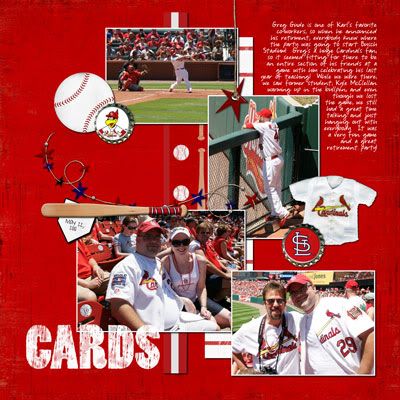 Using
"Collection 1"
by Sya's Blueprints, I scrapped this page.....of the Susan G. Komen Race for the Cure I ran in St. Louis a few weeks ago. Gosh I was proud of myself! This was a big deal to me, and I'm so glad I did it.....I will definitely be there next year!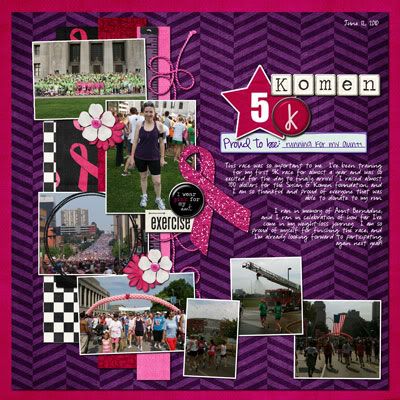 This one, using
"Reloaded Vol 1"
by Sya's Blueprints is of the Girl Scout mother/daughter brunch from way back in May! I really need to catch up with my scrapping!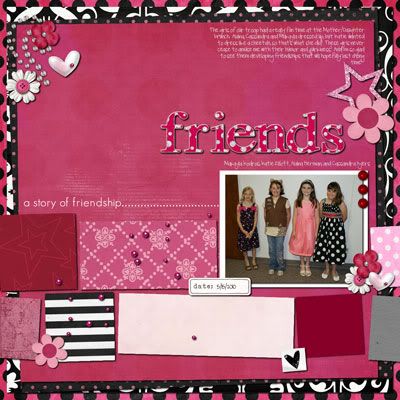 And another one from way back in May....of me and the kids on Mother's Day....using
"The Chosen One: Set 5"
by Sya's Blueprints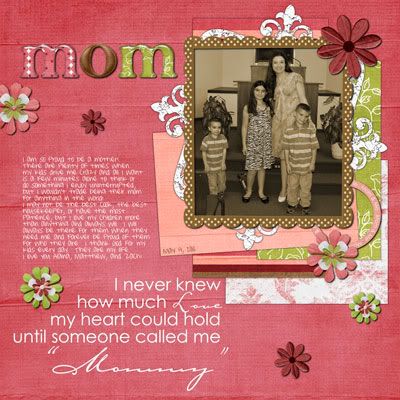 Last plug...this one's for Haynay.....she released a template set called
"the Basics, set 3"
....and I also used a combo pack of
"Pebbles and Butterflies" and "A Stone's Throw"
for this layout.......the day Alaina and I were at the mother/daughter brunch, Karl took Matthew/Zach and our little friend Max to a Pow Wow up north somewhere.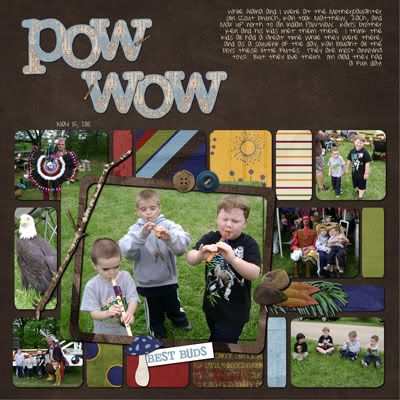 So other stuff I've scrapped.....there was the ONE decent picture that Alaina came back from Junior Camp with: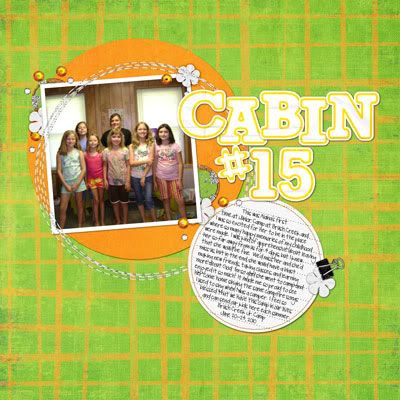 I'm still in shock over that....how can she possibly be MY CHILD.....coming home with ONE picture of camp? seriously? :P oh well......I guess she's taking after her dad in the photography dept.
Alaina's 3rd-grade class field trip to the Magic House in St. Louis...such a fun place: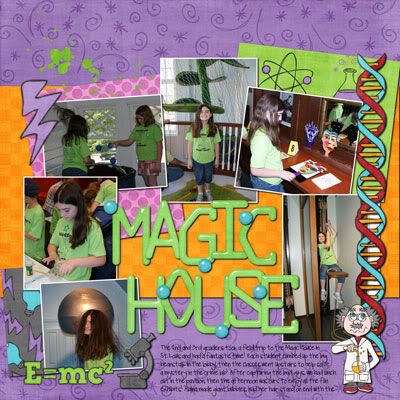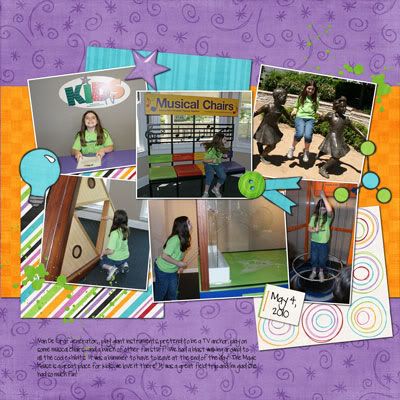 Last layout to share....of Zach's PreK bike ride....he was so popular on this Thomas bike....all the little boys loved it! So he felt pretty special. And of course, the bike ride itself is always eventful!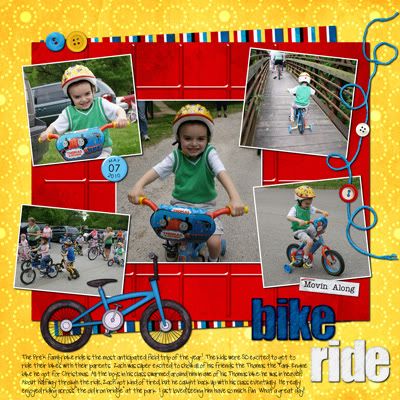 So that's it for now......I'm off to clean up dinner stuff and get stuff laid out for tomorrow....and hopefully lay down for a bit since I woke up with a nasty headache today. bah.
Until next post....have a great one!!!