I'll do my Potter trip report after this.....must do my CT plugs first! :D
First up, Haynay's latest kit:
Love my Doll
. Yes, I took a picture specifically for this layout. And I'm not ashamed of that, because I'd been meaning to do this anyways! Alaina got matching dresses for herself and her American Girl Doll for her birthday, and I wanted to make sure I got a picture of them in their matching outfits....so this kit was the perfect incentive....oh, and I used the
Chronicling Life Alpha
as well: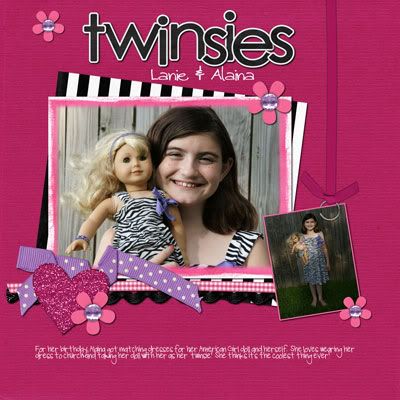 This next one uses a whole bunch of Haynay's stuff:
School's Out for Summer Combo Pack
,
School's Out for Summer Word Art
,
School's Out for Summer Elementary Papers
, and a I also used a template of Sya's from the
Just Pictures
set. Wow, that's gotta be a record for plugs with one layout! :P
Here's Alaina and Matthew's last day of school....now that it's almost time for them to go back!! :D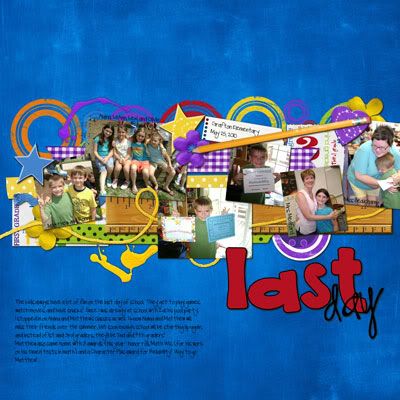 Here's the PreK graduation ceremony, that again Zach refused to sing at, but doesn't look cute? :D Using Sya's
'Just Pictures
' template set again: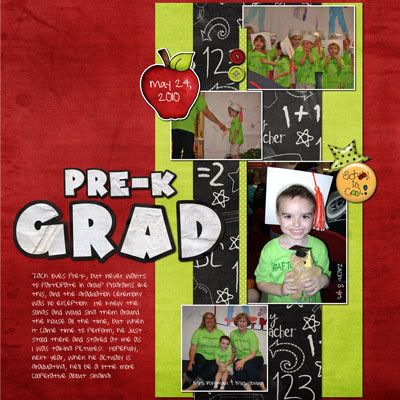 And that's it for the plugs...now for the plug-less stuff I've scrapped:
Alaina's Girl Scout bridging ceremony from Brownies to Juniors: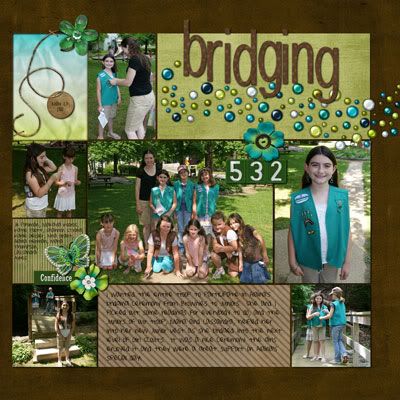 The PreK class nature hike, where it rained most of the day and we mostly "hiked" inside: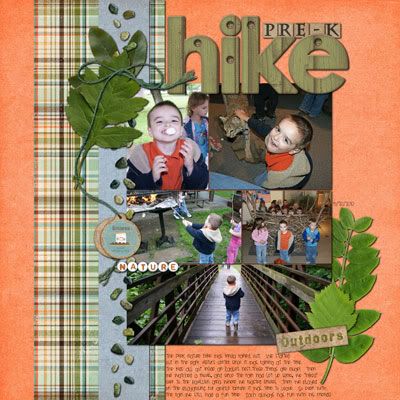 And Zach's last day of school, where they had lots of wading pools set up to splash in and bubbles to play with: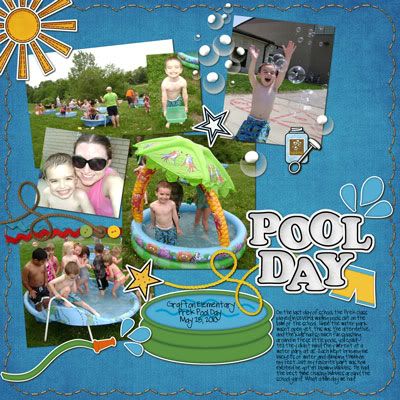 So that's all the scrappin I managed to get done on the road to/from Florida....not as much as I'd hoped....but oh well.....
Next up....the Potter trip report......Muggles prepare thyselves!