Only 4 layouts to post this time, so I'm just going to get this out of the way before I start the big camp recap:
First up.....after what seems like an eternity...Sya's back from her 'designing break' and has released a grab bag with 3 template packs inside it. Here's what I made with one of the templates from
"The Chosen One (set 5)"
This is a picture of us at the kids' school sock hop way back in April (yes, I'm THAT far behind on my scrapping....it's quite aggravating to me!)
And Haynay's release from a couple weeks ago (bad blogger that I am and all, just now posting this!) is the
June mini
for her Chronicling Life series:
The kids' swimming over Memorial Day weekend:
The last 2 layouts I have to share don't have any plugs associated with them.....They're both from my/Karl's trip to Atlanta back in April....
While Karl was at his conference during the 1st day, I wandered down to the Centennial Olympic Park in downtown Atlanta to hang out there most of the afternoon....reading a book, people-watching....it was a great place to relax: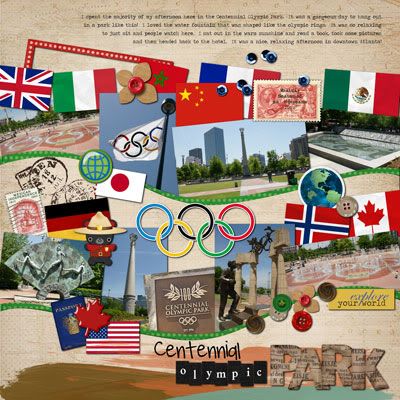 And then that night, we all got dressed up and went out to a nice dinner: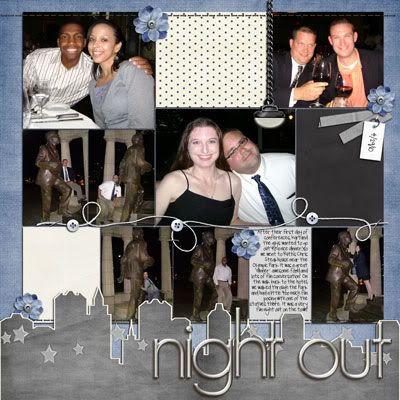 On the way back to the hotel, we walked through the Olympic park and decided to take some silly pictures with one of the statues there.....
so that's all the scrappin' I've got to share. pretty sad really.....I thought I'd get bored at camp and have time to scrap stuff.....and I totally didn't! I was on the go all day long into the wee hours of the morning. it was great! So once we settle back into our regular ol' lives I'll have to sit down and try to get some more scrappin' done!
Another blog post to come......a recap of our week at camp!