Why hello world!!! Dust off those PayPal accounts, because today is a day most important to those of us digiscrappin' fools of the world. It's International Scrapbooking Day! It started off as a "national holiday", but has obviously gone global!
So that's where I'll start......Haynay Designs has a grab bag she's releasing in honor of iNSD....although being totally honest, she's in Italy at the moment and probably couldn't care less! (lucky duck!) But anyhoo......Here's what I scrapped with her grab bag......and you can get it
here
....for a measly 4 bucks! totally worth it!
This is of my girl scout troop nature hike we went on a couple weeks ago....I'm so glad Heather made a kit to match my girls' sit-upons....wasn't that brilliant of her? :D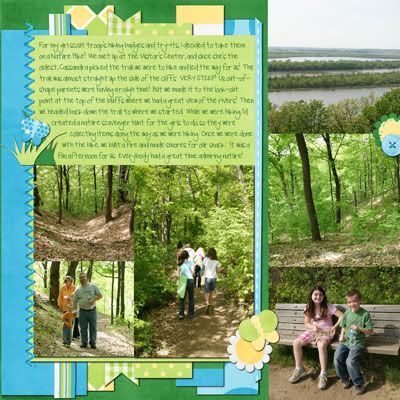 And that's really the only plug I have....so for the other scrapping I've done lately.....
There's some pictures from our trip to World Conference....of the Temple....I never get tired of taking pictures there: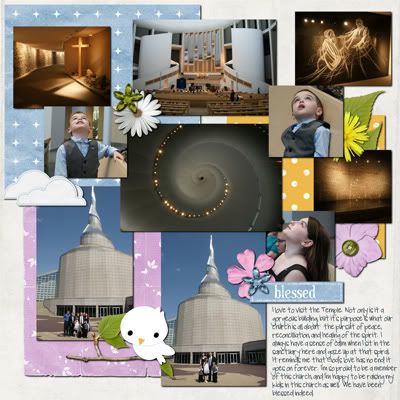 And the kids at the Children's Peace Pavillion....they had SO much fun: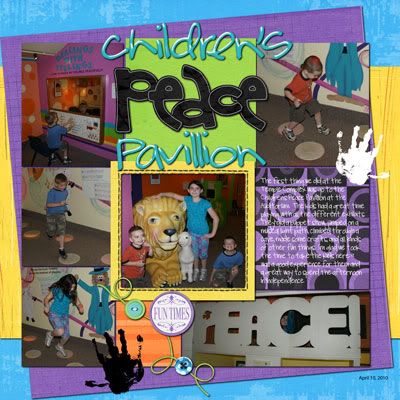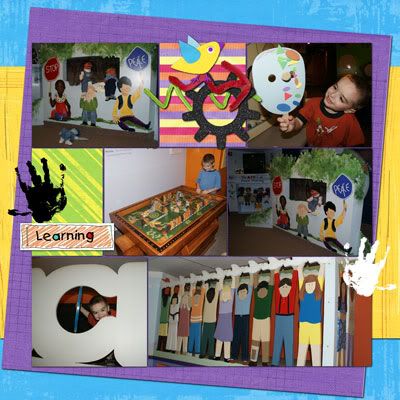 Two more from the cubscout campout a couple weeks ago.....most importantly, Zach's first fish:
And just some random pics from the campout overall.....and why YES, I DID take a picture of my youngest's nekkid arse peeing on a tree. He's 3....it's still considered cute and funny. :D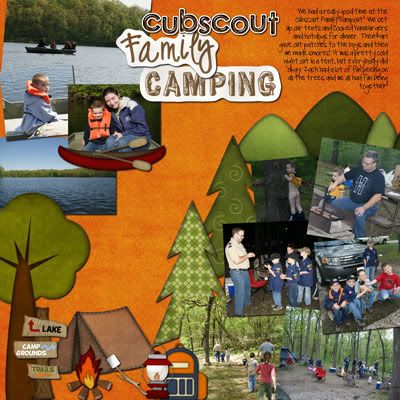 Now, for these next 2 layouts.....i hope you'll see the humor in this. Remember that game "telephone"?? Where someone would start off saying something usually lame like 'i like school', and by the end of the line, someone had murdered someone else or something similarly ridiculous. it was always good for a laugh. WELL....in digiscrap land, we have what are called "telephone challenges".......same concept. someone starts off with a layout...and they pass it on to someone else to 'scraplift' (ie, 'copy' per se).....and then by the end of the line, the first and last layouts look NOTHING alike. It's pretty funny.
So anyways....I've been participating in some telephone challenges over at MouseScrappers.com.
Here's
one of them
it was pretty funny.....
we somehow went from
this
(layout#1, out of 10)
here's
the layout I was to scraplift (layout#8 in the line)
my contribution....of the HSM3 street party at Disney's Hollywood Studios: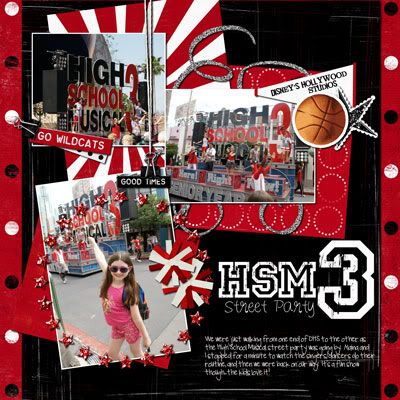 It's just too funny to me how different these things get. Apparently we haven't changed since childhood! :D
Here's
another telephone challenge I was involved in...
My layout for it: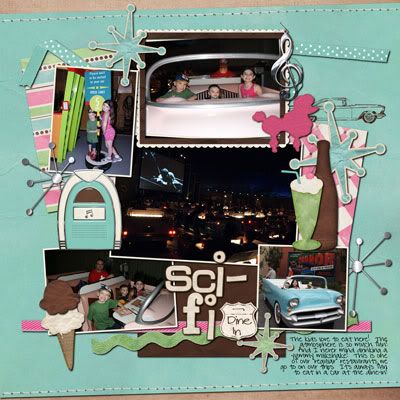 And the
last one
my contribution: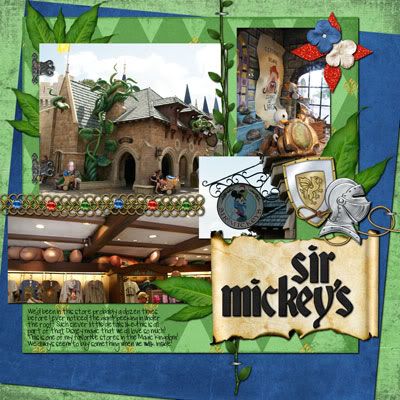 So in other news........This past week was Alaina's first softball game: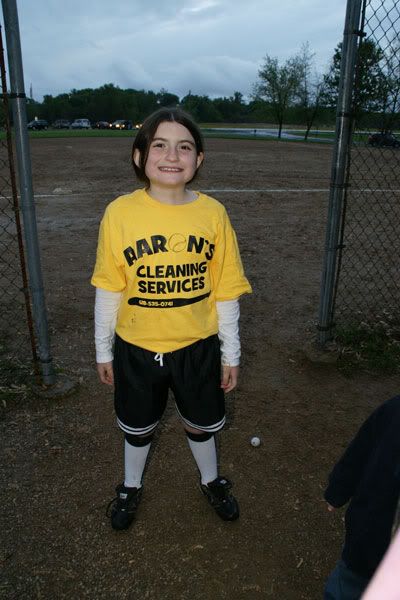 They were tied after 4 innings....it was freezing cold, getting dark (no lights on the field) and raining, so thankfully the coaches agreed to a tie. fine by us!
There was also a 3rd grade nature hike: 3 1/2 miles of it!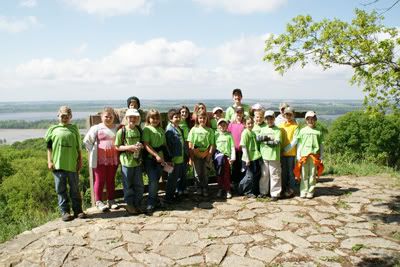 And the 1st grade trip to the zoo: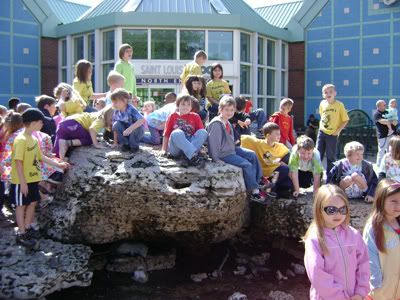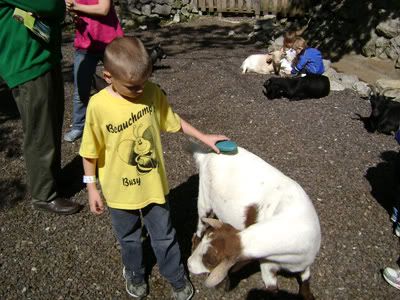 Then Wed afternoon, karl and i jetted down to Atlanta for a couple days. He went to a teacher's conference on Thursday and Friday.....I got a LOT of quality "ME TIME"....you know.....having more than 30 seconds to myself to do things I enjoy: I slept late....I scrapped....I read a book....I took a walk....I went for a jog....I had long lunches....I took lots of pictures.....it was a blast!
I hung out here most of the afternoon on Thursday....the centennial Olympic Park:
We went to a really nice dinner Thursday night with the other teachers and the one other wife (the other guys left their wives at home):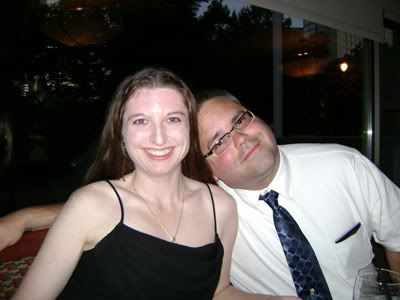 Then the instant we got off the plane yesterday, we rushed back home to go to the school sock hop with the kids.......we looked darned cool, huh?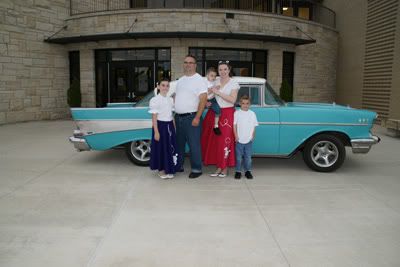 We actually won the award (and $10!) for being the 'best dressed family'....woohoo us!
So that catches you up on us.....busy week has passed.....and another busy week coming up: more softball games, another field trip, and who knows what else will get thrown our way...but that's our crazy life! :D