well....this has been a pretty stinky week. without going into gory details, i'll just say it's been heartbreaking, disappointing, and frustrating. i've been very upset and depressed for most of the week, and it's taking a lot of (alcohol!) inward thinking to pull myself through it. *sigh*.....sometimes when your faith is tested, it's not as dramatic or cut-and-dried as it is in stories. sometimes, it's just one little thing building on another......in what seems to be an endless crapstorm raining down on you. so that you're sitting there thinking, 'okay....now what? a pox on my family? a bird crapping on my head?' it's just been a crummy week and i'm in a really bad mood because of it. 'nuff said.
so, because of all the 'schtuff' going on in reference to the above, i haven't even felt like scrapping much.....most of the stuff i have to post is from me not posting last weekend (hence the bad blogger reference). but i'll post the few pages I do have since I owe it to the designers I CT for and all.....
First up.....the kit i posted the sneak peek of (ages ago!) is Haynay's new Chronicling Life mini....for April. I also used her Primary Dot Alpha and the Chronicling Life Alpha (one of them anyways)..and Sya's new kit, '1,2,3,4, Go (2)'.....Alaina wanted these SO BAD...but she didn't get them! :P
and I don't think i ever posted this one......it's with a freebie of Haynay's called 'good times all around'....she gave out a mini kit and everybody that applied for her CT did a layout with it.....I guess she liked mine since she asked me to stay on her CT! This is of us at Disney (obviously) back in March '09 at the Toontown entrance
Haynay's kit 'playtime petshop', and Sya's '1,2,3,4..Go (2)' templates
....of Darcy's visit to Zach's PreK class...those kids LOVED having that puppy in their class!!
And I finally got around to scrapping Alaina's birthday party: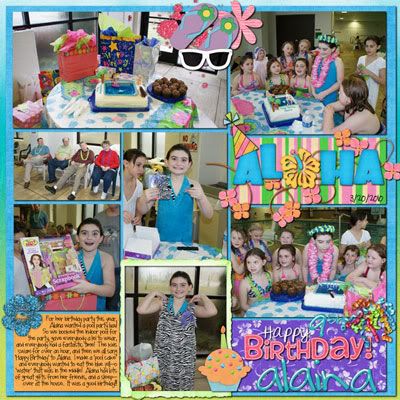 And Zach's PreK bowling trip last week: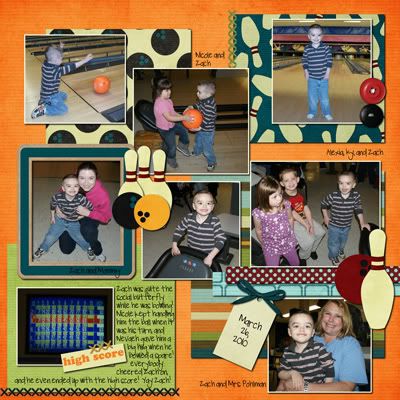 And a couple weeks ago....my girl scout troop meeting the Mayor, where he signed a proclamation declaring that week national girl scout week. They were SO excited to meet our mayor!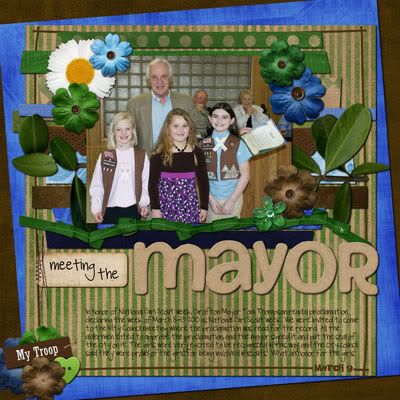 another one with sya's new template pack (i think i've almost used them all already!)
of my favorite princess.....
And I did this page at a speed scrap over this past weekend.....thought it turned out pretty cute...and the pictures say it all....she was SO excited: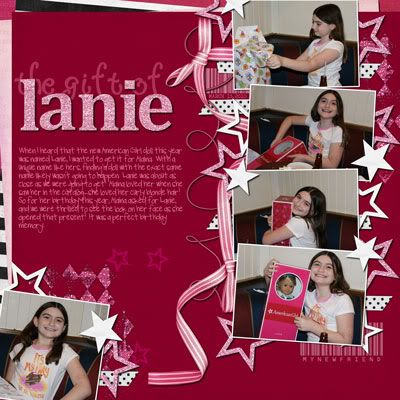 so that's all the pages i've got to post for now......it's going to be a busy weekend, preparing for easter with the family and such. i doubt i do much scrappin'! today, i went to Zach's preK easter party...they had an egg hunt and played on the playground (in this GORGEOUS weather we've been having all week!), and then had some yummy snacks. It was the cutest thing watching all those PreK kids trying to find their eggs.....they were supposed to only pick up the eggs that had their names on them....and given that most of them can't really read yet....it made it interesting! So I had a good afternoon with Zach! Karl and all the kids are off of school today and Monday.....so they'll be having lots of fun without me! :(
and that's it for now.....I'm taking my bad attitude and heading to bed!