it's been crazy-busy around our house the last few weeks, getting ready for the holidays and our upcoming trip to Disney World! We'll be opening presents here with the kids on Christmas Eve, then going to my parents' house and then Christmas day, we're leaving for a week at Disney World!!!
we just got back from Chicago where we spent the weekend with Karl's family, exchanging gifts and celebrating Christmas with them. The kids had a blast playing with their cousins and the grownups enjoyed catching up.
so, as I finish last-minute shopping, cleaning, packing, wrapping, and other craziness, I'll post all the pages I've done lately!
This is from my mom's family reunion....over Thanksgiving weekend: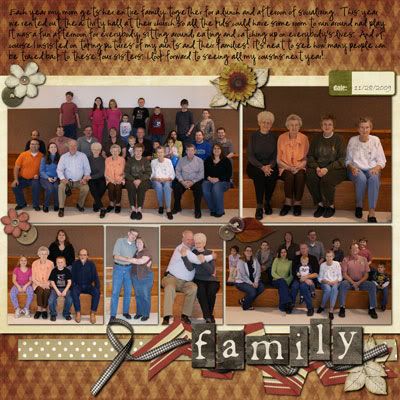 Using Haynay's "Defining Life" word art, I scrapped this: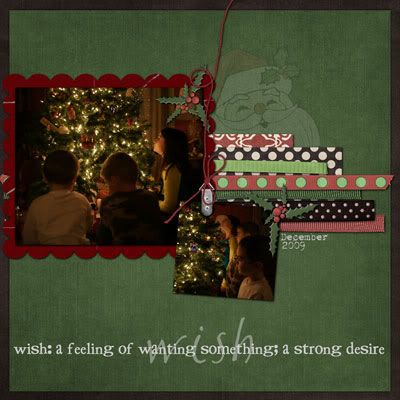 And with Haynay's newest kit, "Playtime Petshop":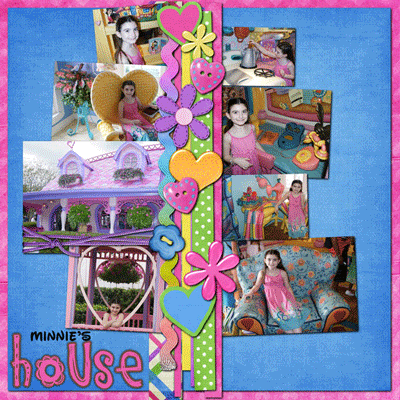 A couple more layouts from our March Disney trip (no, I'm NOT going to have this album finished before our next trip this weekend! I WISH!....but honestly, is having SO MUCH to scrap such a horrible thing? I'd rather have more memories and events to scrap than not enough, kwim?)
Karl hates the teacups....as do Matthew and Zach....so Alaina and I don't get to spin the cup as much as we'd like. Maybe on this next trip Alaina and I can get in our own cup and spin it until we get sick! :P
Right outside the TTA (tomorrowland transit authority) there's this little guy:
And I'm really bummed to learn that they don't allow people to ride in the front of the Monorails anymore.....I understand WHY.....I just think it's still a bummer!! So this will I guess be the last layout of us getting to do that: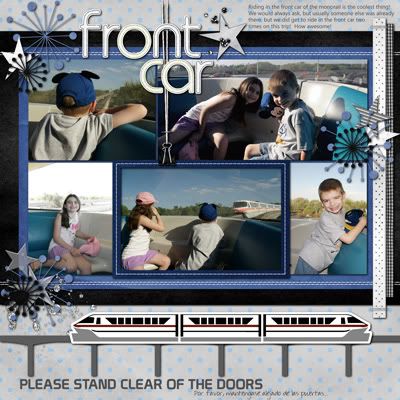 Here's the Caudle family, as of Thanksgiving weekend:
A couple weeks ago, the kids' school had a Christmas Program. This is the first one my kids have ever been involved in. With the cutbacks in music, they've never had the resources to put on a Christmas program before, but this year they made it work (probably because parents like myself complained every year about the lack of a Christmas program!).....it was such a wonderful program....I was so proud of Alaina and Matthew....they both sang so well!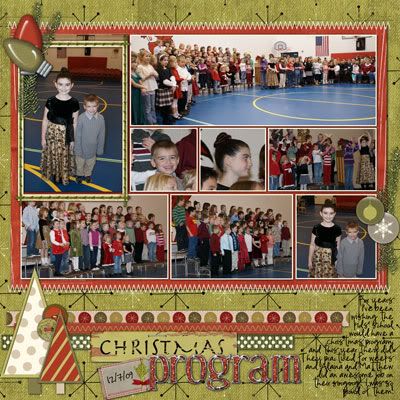 And then Zach had his preK program....where he was less than cooperative as a reindeer, but oh well....he's 3! He liked sitting on Santa's lap and getting his gift though, imagine that! :P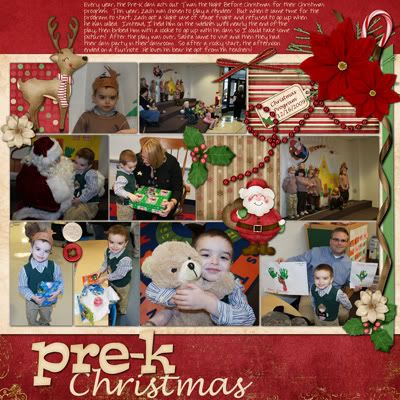 Alaina's class Christmas party at school this past Friday:
Matthew's class Christmas party at school: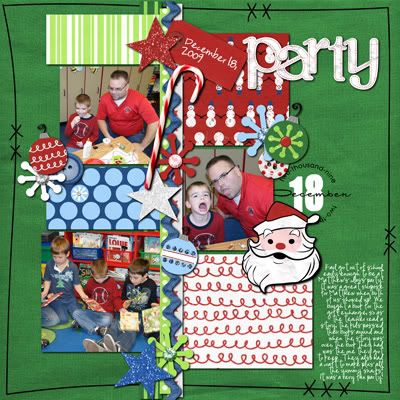 While we were up in Chicago, Karl's brother Kurt managed to get us allowed into his dept's breakfast with Santa....so our kids got to have breakfast with Santa yesterday: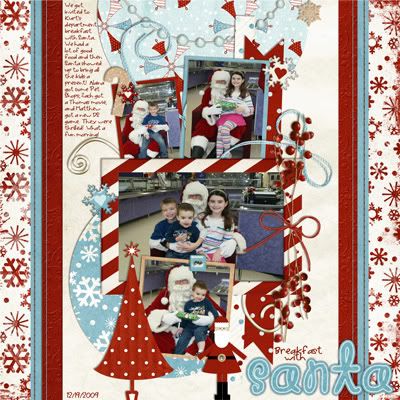 And once again, mine and Nicole's attempt at the 'perfect cousin Christmas picture' crashed and burned miserably. Maybe next year? maybe. or not. So here's the best shots we got from that misadventure: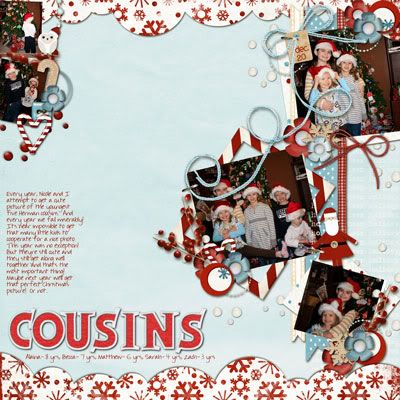 So that catches me up on my scrappin' posts....sorry this was just scrap stuff, but I'm off to bed....SOME of us still have to go to work this week! :D (I'm just jealous that Karl gets to stay home with the kids for the next 3 days while I go to the office!).......
If I don't post before our trip, I hope everyone had a wonderful Christmas with their family and has a great New Year's!!! Take care!