It was Alaina's actual birthday, so we started off at the Bibbidi Bobbidi Boutique at the Castle to get her hair done.......uhm.....she picked out something VERY Alaina....and it did grow on me after awhile.....and she LOVED it, so that's what was important: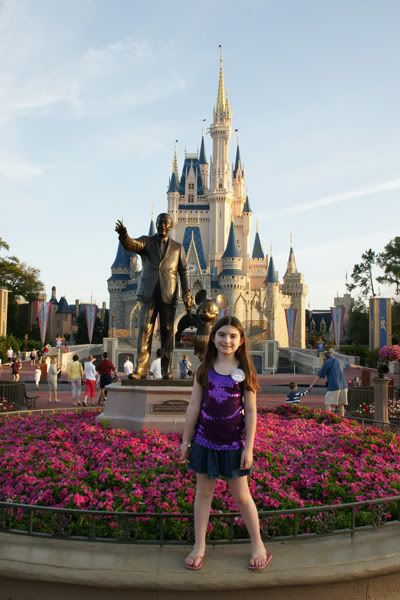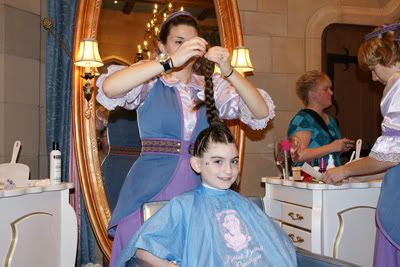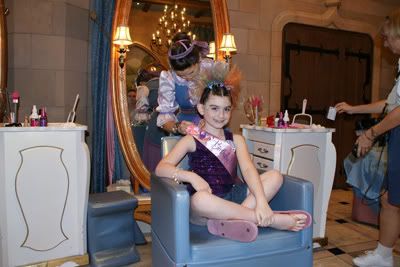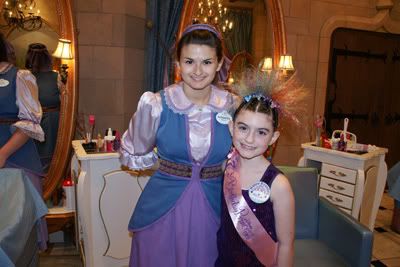 And since we were actually there early enough for rope drop........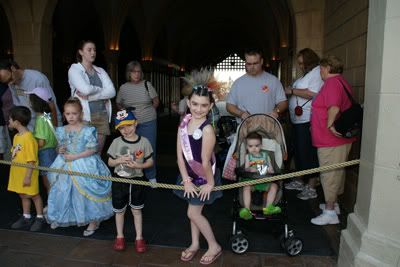 we saw the Fairy godmother: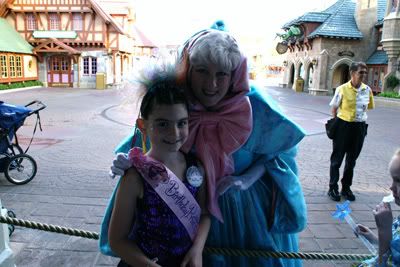 we got to wake up Tinkerbell: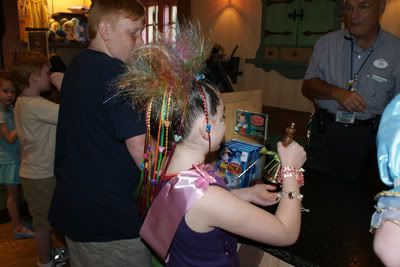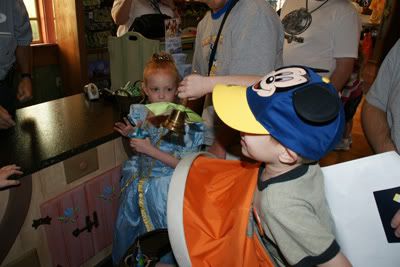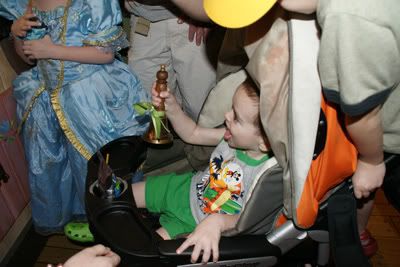 The rest of the day was the usual......ride rides.....Matthew's first ride on Space Mountain (which he did NOT like)...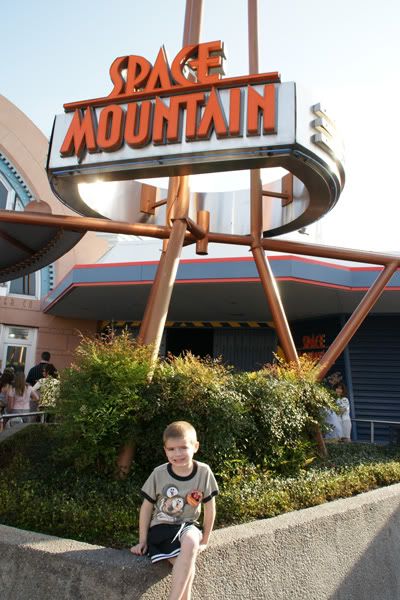 Alaina LOVES it though:
Driving the indy cars...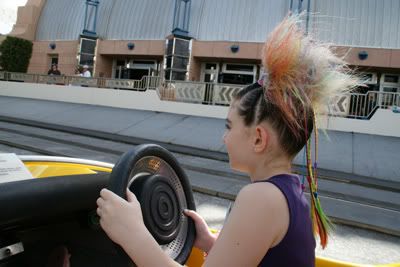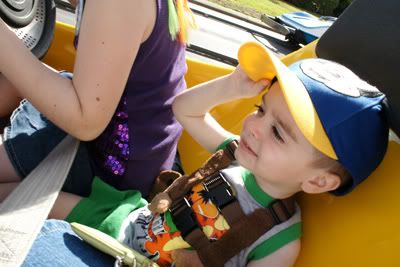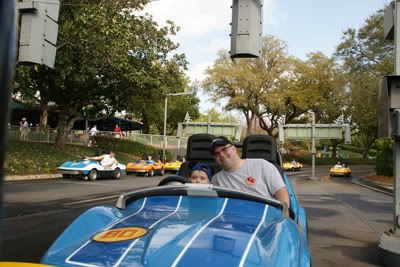 Riding Pirates of the Caribbean (my personal fave) and having fun at the gift shop afterwards: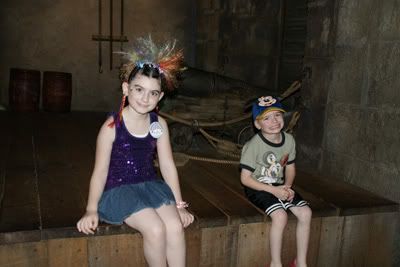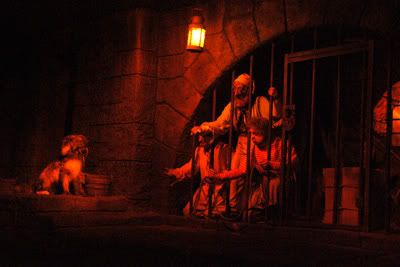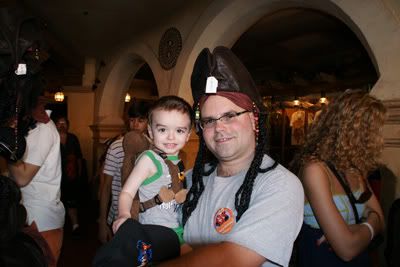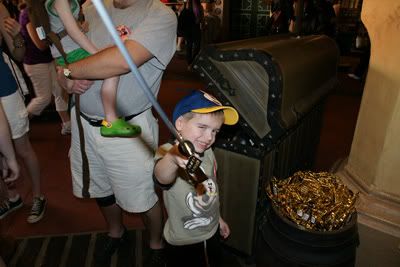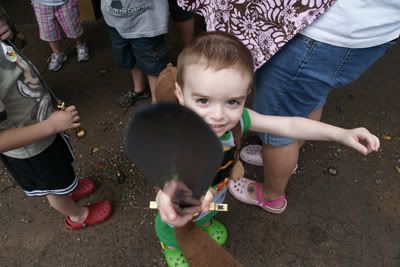 And then we had lunch with all the Princesses at Cinderella's Castle for Alaina's birthday: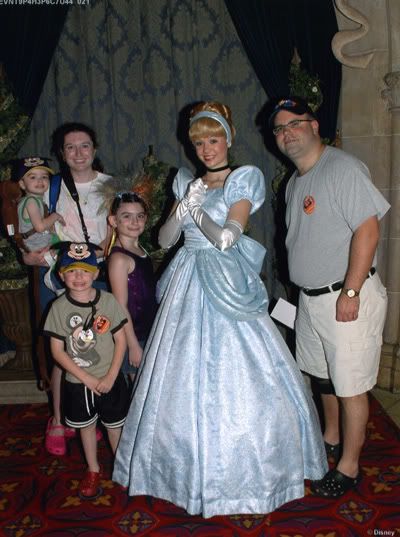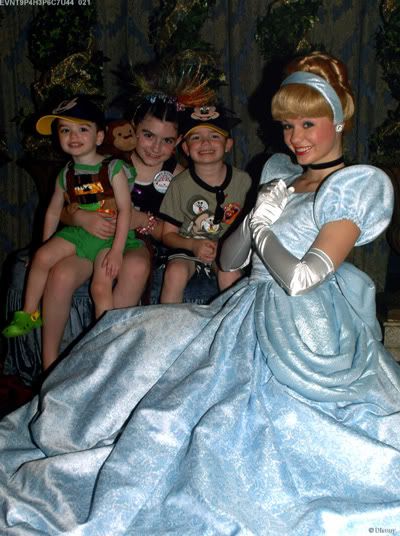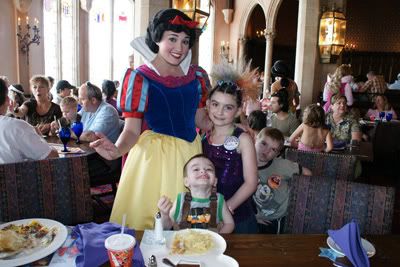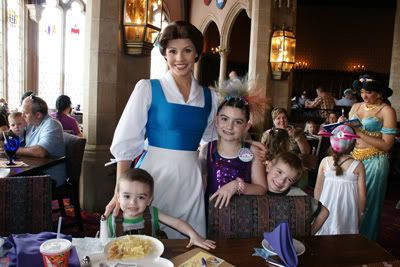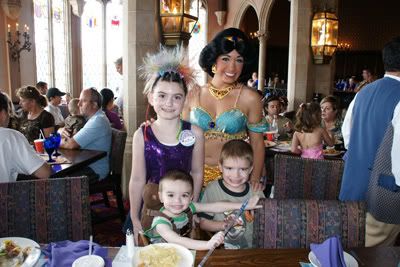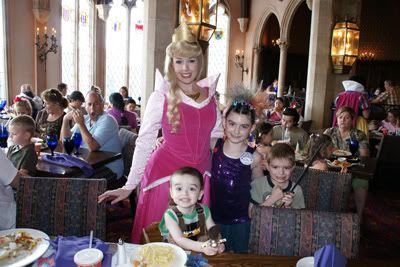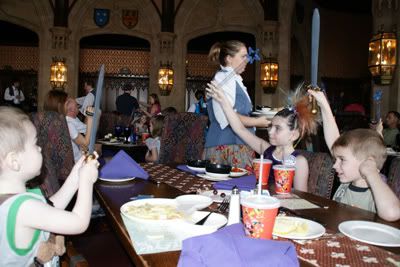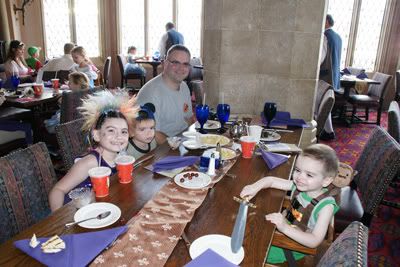 YUMMMMMM: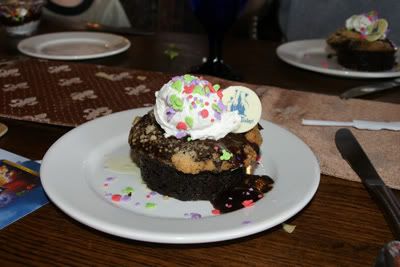 We always try to pull out the Sword in the Stone....and haven't been able to do it yet....maybe next time!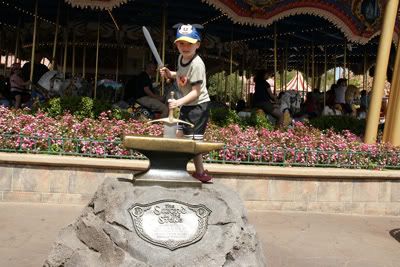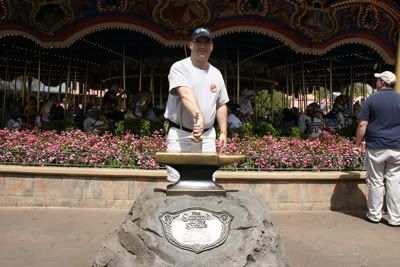 The Jungle Cruise: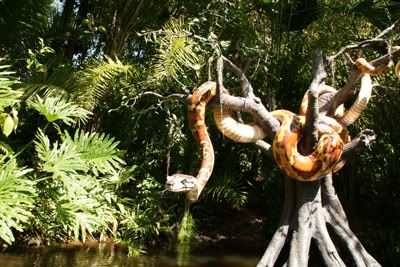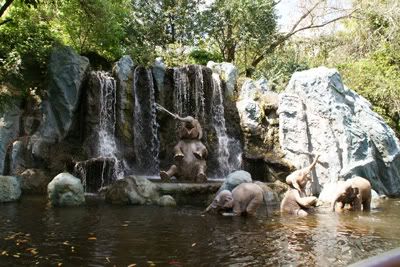 The Swiss Family Treehouse (I am SO not a fan of this thing, but Alaina and Matthew LOVE it....so up we climb!)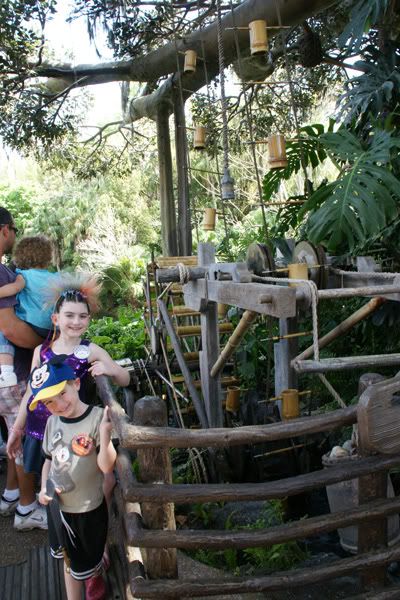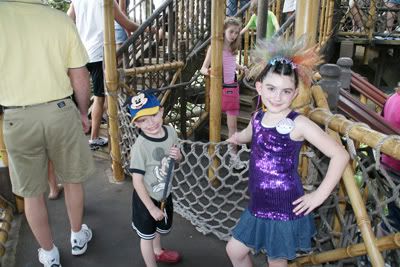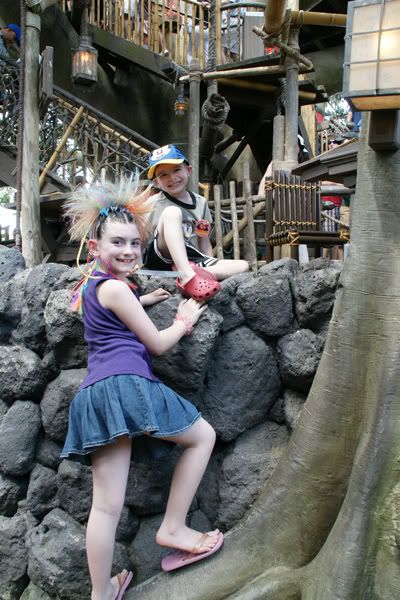 Riding the TTA (the Tomorrowland Transit Authority) together: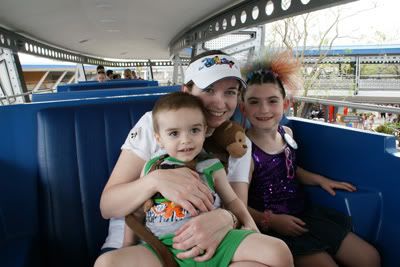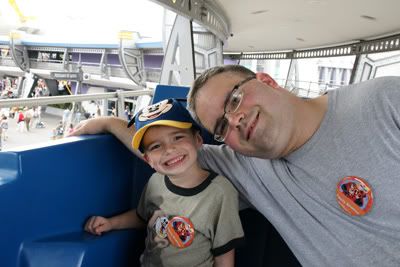 Fighting Aliens on Buzz's Space Ranger Spin: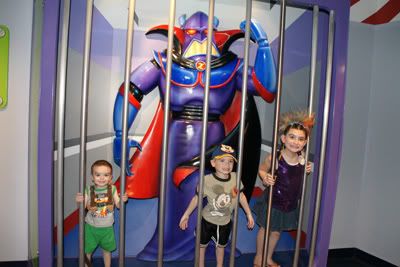 The Haunted Mansion (Karl's fave ride):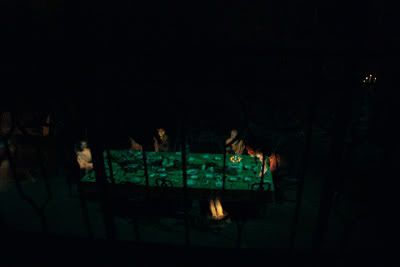 having a little fun in Liberty Square: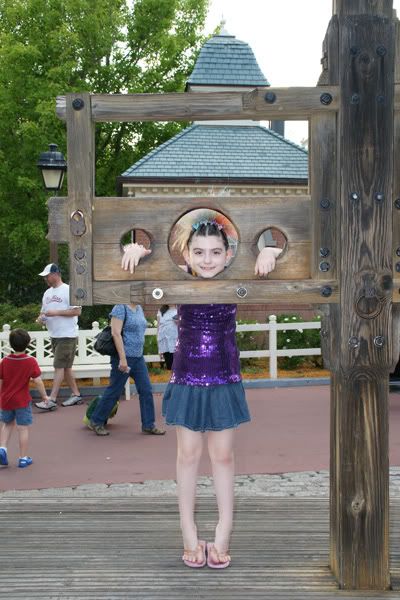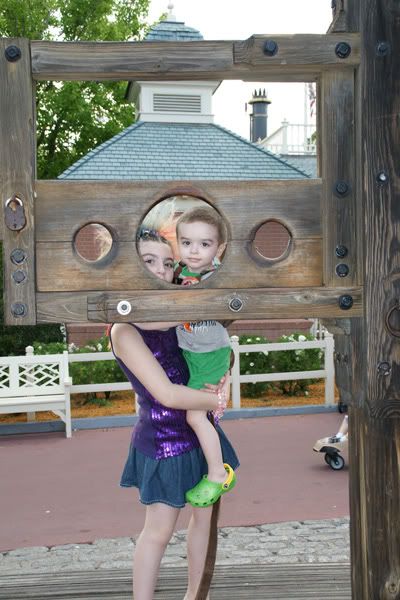 And Alaina's birthday dinner at the Liberty Tree Tavern: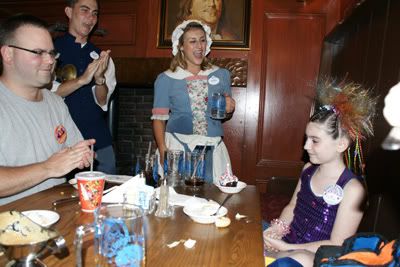 Where Matthew fell asleep waiting for dinner to be overwith: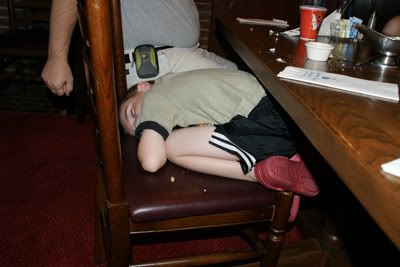 the only time we saw the castle lit up for nighttime (we can get there early or stay late...not both!)
We didn't even know it, but there was a shuttle launch....once someone pointed it out, I took a picture of what we could see from Orlando:
And that was Day 2!